Pioneer X-SMC3-S Music Tap Airplay music player revealed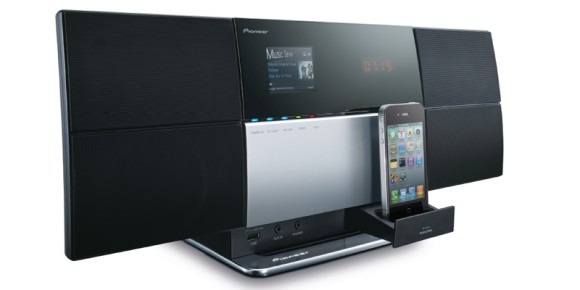 This week the folks at Pioneer have simultaneously revealed and put up for sale their newest stereo system which works with a Airplay on your iPhone, iPod Touch, or iPad! It's a sleek and fashionable looking device that can sit on your desk and look impressive while you choose to play the music from anywhere in your home or office wirelessly or through its slide-out dock. The dock of course only works with your handheld devices, your iPad will have to sit to the side if you're working it that way. Could this finally be your ultimate iPod player of choice?
This device also has DNLA 1.5, vTuner Internet Radio, and built-in wi-fi connectivity. You'll be able to see all the action on the integrated 2.5-inch color LCD screen and the whole system is made to work with the free Apple Remote app for ultra-simple control. You can sync your DLNA-certified PCs and hard-drives to work with Music Tap to wirelessly stream music that way, and vTuner Internet Radio will give you access to thousands of internet-base radio stations from all around the world.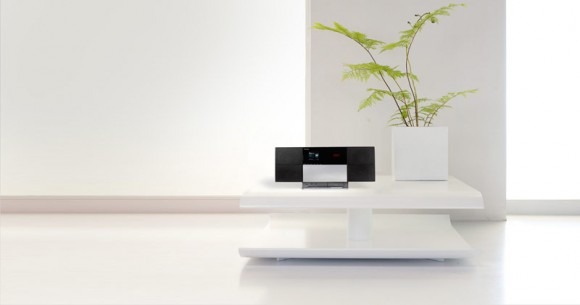 There's another function in here that you can use in collaboration with another free app from the iTunes App Store, that being Air Jam, which when installed on each of your Apple devices allows up to four of them to be connected via Bluetooth to your Music Tap. With this setup you'll be able to make a group playlist to play on your Music Tap – party time! Have a peek at this video to see what this whole thing is really about, then pick it up from Pioneer for $399.00 instantly.