Pioneer SMA wireless speakers add HTC Connect and AirPlay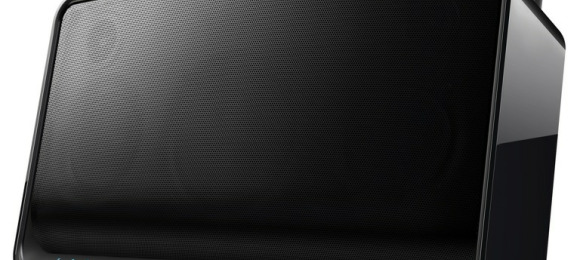 Yesterday, HTC introduced the Connect program, a spin on Apple's own AirPlay mode allowing you to wireless stream content across the home on supported devices. Pioneer is one of the launch partners for Connect, and it looks like it wants all the connectivity it can gets its hands on. The company has announced the new SMA range of wireless speakers, which feature both AirPlay and Connect.
Pioneer has introduced three new wireless speakers in total, the the XW-SMA1, XW-SMA3 and XW-SMA4. The XW-SMA1 kicks things off as the cheapest of the three, offering two 3-inch speakers as well as "a ¾-inch soft dome tweeter". Bass response has also been tweaked to get the best performance possible out of the speaker.
The XW-SMA3, meanwhile, is the same as its younger brother but adds in a rechargeable battery and ruggedized exterior for wireless music on-the-go. Pioneer say that you should be able to get around 6 hours of music playback out of this model with volume set to 50%, or around 4 hours if you crank it up to 11.
Finally, the XW-SMA4 commands a total of five speakers, which includes the aforementioned dual 3-inch speakers, a dedicated 4-inch subwoofer, and dual ¾-inch tweeters. Pioneer say that all three speakers should ship sometime in August, with prices set at $299 for the XW-SMA1 and $399 for the XW-SMA3 and XW-SMA4.
[via Engadget]