Photoshop for iPad adds Select Subject: Watch how it works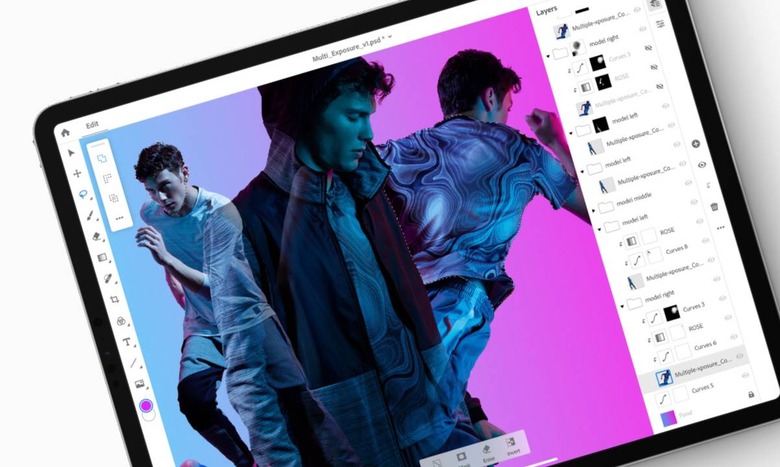 Photoshop for iPad is getting one of the most-missed tools from its desktop sibling, with Select Subject now promising AI-powered selection magic on Apple's tablet. The new tool is added in Photoshop for iPad's first update since its release in early November, something that didn't quite have the reception Adobe might have been hoping for.
With a name like "Photoshop for iPad" – not to mention Adobe's enthusiastic promoting of the tool, which shared stage-time with Apple execs at the iPad Pro reveal – users unsurprisingly expected the desktop experience on their tablet. In reality, it proved to be a very much "version 1.0" release, recognizable as Photoshop but with many of the popular tools absent.
Adobe insisted that it was a work-in-progress and promised new features would be added over time. Now, it's following up on that commitment. Photoshop for iPad v1.1 brings with it various bug fixes, of course, but it also adds one of the more frequently-used tools from the desktop as well.
Select Subject can be found by either long-pressing or double-tapping on the selection tool, then choosing "Select Subject." After that, you can draw a selection box around whatever you want in the current layer, and Photoshop for iPad's AI will figure out the most likely edges for you. It should make edits easier even if you've left your Apple Pencil behind.
Meanwhile, there are also changes to how the app deals with cloud documents, with Adobe promising speedier access to files thanks to background optimizations. Photoshop for iPad can also now automatically follow the dark mode setting in iPadOS, too, rather than forcing users to switch it manually.
On the bug side, if you've had issues with brush strokes erroneously appearing, or conversely not appearing where you'd expect them to, that should be addressed in v1.1. Image placing, particularly of Adobe Stock licensed photos and watermarks, has been tweaked, and how the app handles text has been updated as well. Bugs that affected the gaussian blur and touch shortcut tools have been squashed, and the UI in general has been finessed around things like layer thumbnails, popovers, and tool options.
All in all, while Photoshop for iPad still isn't the desktop software that many were hoping for, this is a good sign that Adobe is working on bringing much-needed features sooner rather than later. If you've already bought it you can get the update through the App Store now; otherwise, you'll need a qualifying Adobe Photoshop monthly membership.