Philips SlimStyle LED bulbs get nod for energy company cuts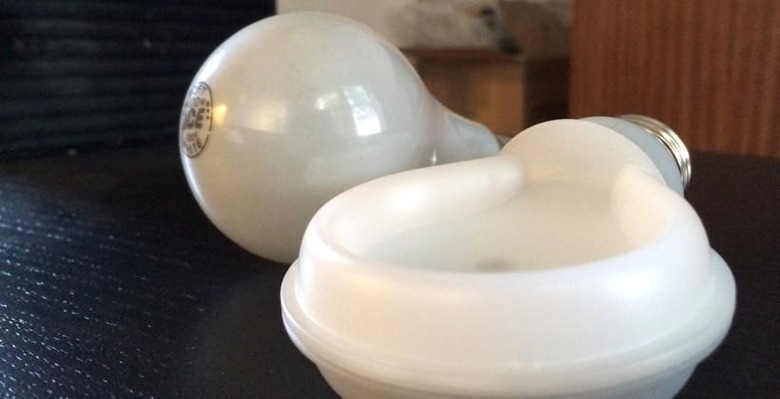 Philips' low-cost SlimStyle LED lightbulb will be offered as low as $1.97 after getting ENERGY STAR certification and thus qualifying for rebates from select energy companies across the US. The 60W-equivalent flattened bulb, announced back in December, is currently around $8.97, but that could be reduced considerably depending on where they are in the US.
For instance, Philips says, those in CT, HI, IN, MA, ME, MI, NJ, NV, RI, UT, WA and Washington, DC will be able to find the bulb as low as $3.97, as a result of instant rebates.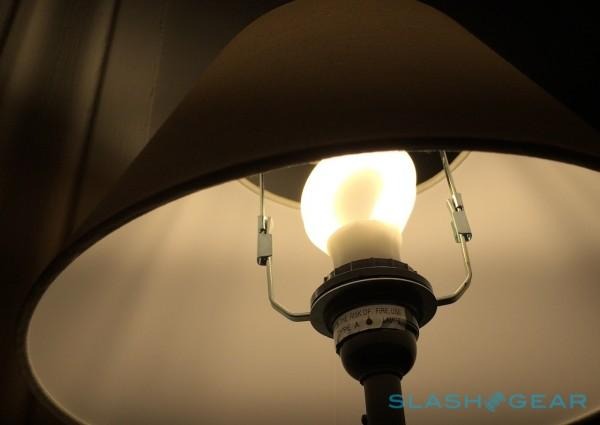 However, at least one utility company in the Northeast will be offering rebates that bring the bulb down to $1.97. At that point it'll be directly comparable to traditional incandescent bulbs, though using a fraction of the power.
Philips says the SlimStyle bulb should run for 25x the lifespan of an incandescent, in addition to using 85-percent less energy. A year of average use is expected to cost around $1.26.
The SlimStyle's unusual shape uses new, lower-power LEDs which reduce heat output, and allow Philips to avoid the usual aluminum heatsink that has made previous bulbs bulky, heavy, and expensive. In our own testing, we found it was slightly prone to emphasize light output around the edges rather than the front and back, though put out a warm tone rather than the cooler white that have turned off many about LED bulbs.
SOURCE Philips