Philips Hue Ambilight Support Arrives Alongside 60" Elevation TV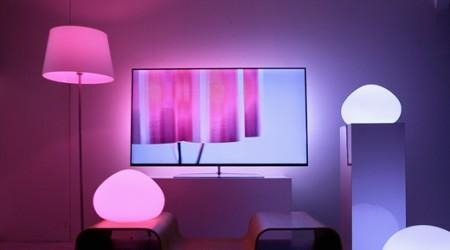 Philips has updated its Ambilight color-illumination system for TVs by integrating it with Hue wireless LED lightbulbs, spreading content-themed light effects around the room. The update – which comes with a new Ambilight+Hue app for iOS and Android, compatible with Ambilight TVs from 2011 onward – arrives alongside the Philips Elevation TV, a new ultra-slim 60-inch LCD TV with Ambilight "4-sided XL" for all-round colors.
Ambilight uses multi-color LEDs around the frame of the TV to project light around the set, onto the walls behind it. By matching the different colors to the dominant on-screen color, Philips claims the overall viewing experience is more immersive.
Initially, the system projected a single color, but over the generations that's been improved to the point where light can shine from all sides and in different hues simultaneously. The new Hue lightbulb integration expands this even more, meaning that scenes can be extended throughout the living room.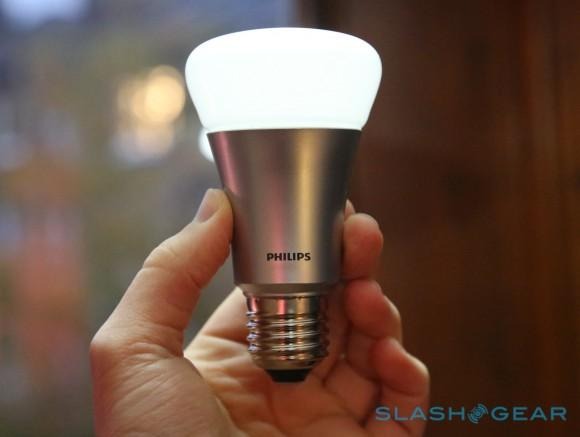 The new app apparently walks users through the setup, presumably allowing them to indicate whereabouts, in relation to the TV, each of the ZigBee-enabled bulbs is positioned. The bulbs – which we reviewed back in November – are priced at $199.95 for a starter set of three and the base-station.
As for the Philips Elevation TV, that surrounds a 60-inch Full HD LCD display with 94 LEDs to create Ambilight colors around it. The TV also supports passive 3D – with four sets of glasses in the box – and has integrated WiFi and ethernet, along with four HDMI ports and three USB.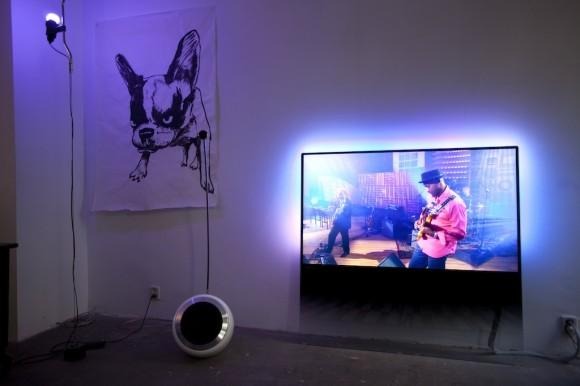 There's Smart TV support and the remote control also includes a QWERTY keyboard for easier text entry; the WiFi can be used to hook up a Miracast device for streaming, and the Elevation can also stream content via DLNA to a second display elsewhere on the home network.
At 13.5mm, Philips expects the Elevation TV to be mounted on the wall, though it also comes with a transparent stand. It'll go on sale in Q3 in Europe and Russia, priced at £2,800 ($4,175).
It's not the first time we've seen Hue's potential for Ambilight duties considered. After the bulbs were launched, several DIY projects to synchronize them to on-screen content – such as through an Apple TV, in Kai Aras' project – sprang up. Philips has since updated its remote app with more smart home features, as well as thrown things open to developers with an open API.