Pentax K-r limited edition gets bizarre robot theme makeover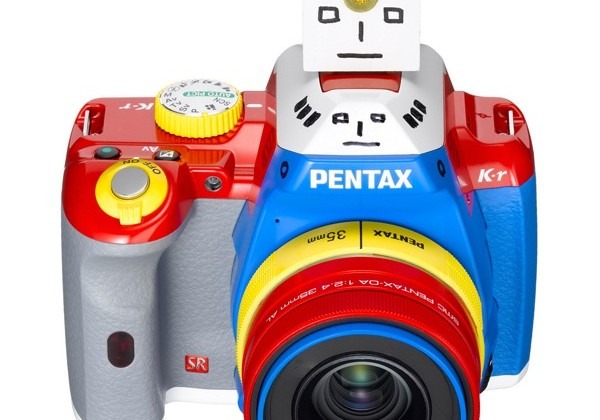 Pentax has outed another in the company's range of unusually colored DSLRs, this time a limited edition of 100 rainbow K-r cameras. Supposedly the result of customer demand, on the inside it's the same 12.4-megapixel shooter previously offered in white, black and red, complete with a 3-inch 920k dot LCD display, 6fps shooting for up to 25 frames, in-camera HDR editing and a 100 – 25600 ISO range, but on the outside it's an eye-catching (if not eye-watering) array of colors and a matching lens.
That lens, incidentally, is a PENTAX-DA 35mm F2.4 prime, though obviously you can use any existing sober black lenses you might already have. The odd head attached to the hot-shoe blocks the pop-up flash, Pentax warn, which seems a somewhat odd compromise to make in the name of style.
Still, we're sure Pentax has done its sums and worked out that there are enough interested parties to account for the mere 100 units when they go on sale in early January 2011. Sticker price will be 99,800 yen ($1,203).