Pegatron Scaling For 10m CDMA iPhone 4 In 2011; Verizon Installs iTunes For iPad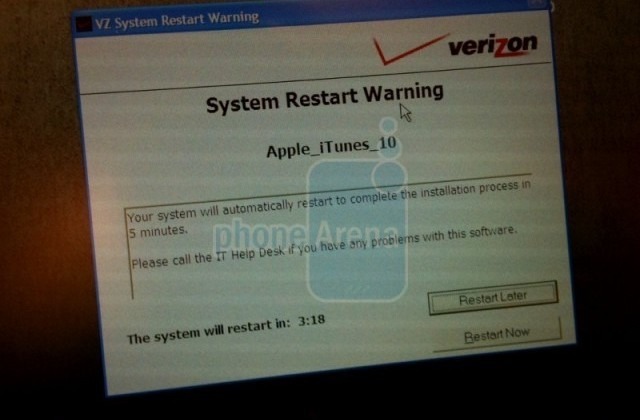 The CDMA iPhone rumors, like a horror franchise villain, refuse to die; latest are whispers apparently from inside Pegatron, who are supposedly predicting shipping 10m CDMA iPhones in 2011.  It's no idle prediction, DigiTimes' sources claim: they say the manufacturer has employed 10,000 new staff and installed new equipment for them to use.
Pegatron, meanwhile, say the new employees are to handle the company's growing smartphone business in general, with CEO Jason Chang declining to comment on specific client orders.  Still, the sources reckon the CDMA iPhone 4 will drop in December 2010.
Meanwhile Verizon is busy installing iTunes 10 on its network of in-store PCs, though it's not CDMA iPhone related – at least not yet.  PhoneArena scored a screenshot, but it's most likely to do with the roll-out of the iPad in Verizon stores today; the carrier will obviously need iTunes in order to do in-store activations and demonstrations.