Peek CEO gets Google Nexus One hands-on; price speculation increases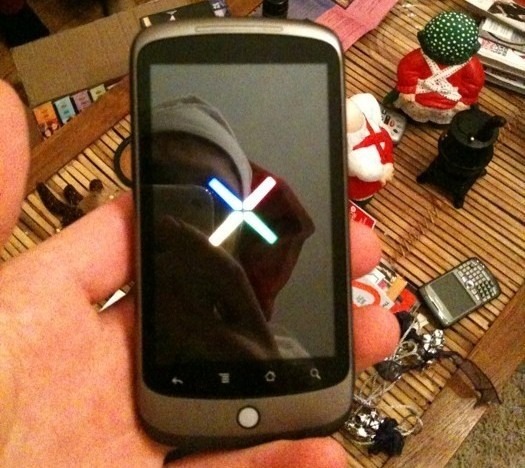 Bored of the Google Nexus One yet?  Details – and hands-on reports – keep filtering through, and while much of it is still speculation we're gradually building up a picture of what Google may have in mind.  Peek's Amol Sarva is the latest to play with the Android 2.1 smartphone, and while he's reasonably impressed with the hardware – he describes the Nexus One as "definitely nice" – he still reckons it's a pretty mainstream iPhone clone.
Meanwhile, elsewhere there's talk of a January 5th release date and possible sub-$200 or even sub-$100 pricing for the handset.  Earlier this week Reuters quoted "a source familiar with the matter" for the early January launch, with the handset tipped to be on sale through the Google website.  However we're more interested in the possible pricing, and whether the search giant will be selling the Nexus One unlocked and contract-free, or subsidizing it.
Tipsters – anonymous and otherwise – are going wild with speculation, with our old friend Charbax saying Google will offer the Nexus One for $199 or $99 with a rebate; however he also claims the device will use 3G for VoIP on either T-Mobile or AT&T, which is at odds with the FCC report that indicated the Nexus One would be T-Mobile 3G compatible only.  Over at AndroidAndMe their source is saying $199 too, with a CDMA version waiting in the wings [via Gear Diary].
All well and good, but certainly nothing approaching conclusive.  The prospect of a data-only SIM and contract is interesting, with VoIP and Google Voice used for all the talk and SMS functionality users expect, but given the Google Voice app already available in the Android Market, that doesn't necessarily distinguish the Nexus One from other devices using the platform.  As Amol Sarva says, "I'm not sure there's anything to go gaga over when comparing it to some of the T-Mobile touchscreens out there."