Pebble update adds iOS Text Replies for Verizon, more vibes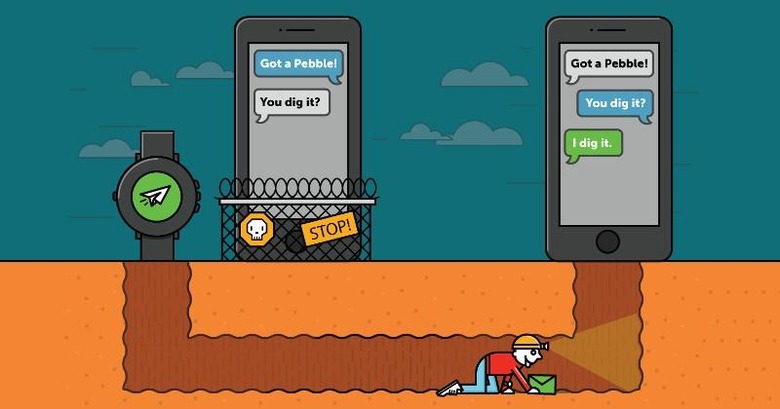 Despite having laid off practically a fourth of its workforce, Pebble is showing that it's business as usual at the office. In the latest set of updates for both firmware and the respective mobile apps, Pebble is throwing Verizon subscribers a bone. It is finally making available the iOS Text Replies feature that it introduced last year for this particular carrier. Of course, that's not the only new feature in this update. For those with the Pebble Time generation of smartwatches, you can set different vibrations for different notifications and track sleep more accurately, down to hour-long power naps.
November last year, Pebble introduced iOS Text Replies that let users respond to SMS right from their smartwatch. Initially, the feature was available only on AT&T but Pebble promised to bring more carriers into the party. The first new carrier to join is Verizon but hopefully more will be jumping in as well. With iOS Text Replies, Pebble users can reply to a message with an emoji or a canned response. Or, if you have a Pebble Time, you can even reply by voice. The reply is sent via the carrier's, AT&T or Verizon, direct network, which explains why it needs carrier approval and support first. That also means your reply, whatever its form, will not show up in the Messages iOS app.
The firmware update also has some goodies for owners of a Pebble Time, Time Steel, or Time Round. Now they can set different vibration patterns for Notifications, Incoming Calls, and Alarms, allowing you to decide whether to even look at them or not. Sleep tracking is also promised to be more accurate and can even track daytime naps that go beyond one hour, if you can still call that a "nap".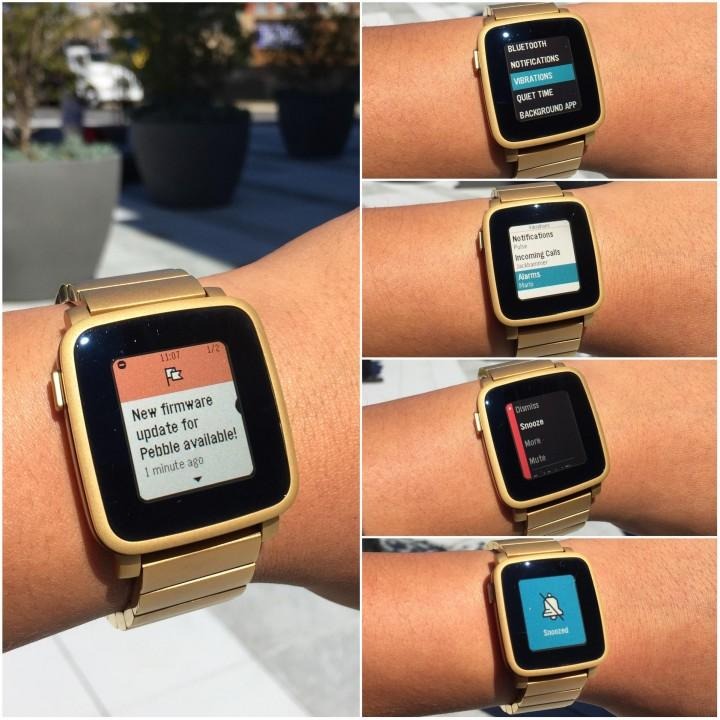 As a side note, Pebble is informing users of some name changes with regards to their iOS and Android apps. The "Pebble Time" app will now be simply called "Pebble" to emphasize that it supports even older smartwatches running on firmware version 3.0 and higher. The old "Pebble" app will be appropriately renamed to "Pebble OLD VERSION".
Pebble is one of the pioneers in the consumer smartwatch market so it is unfortunate to see it fall on hard times. But with both Apple Watch and Android Wear saturating that segment, it is perhaps inevitable. Pebble is trying to realign its goals to focus on fitness and health applications, but that market is perhaps even more crowded than smartwatches.
SOURCE: Pebble