Pebble Time gets Text Reply on iOS for AT&T postpaid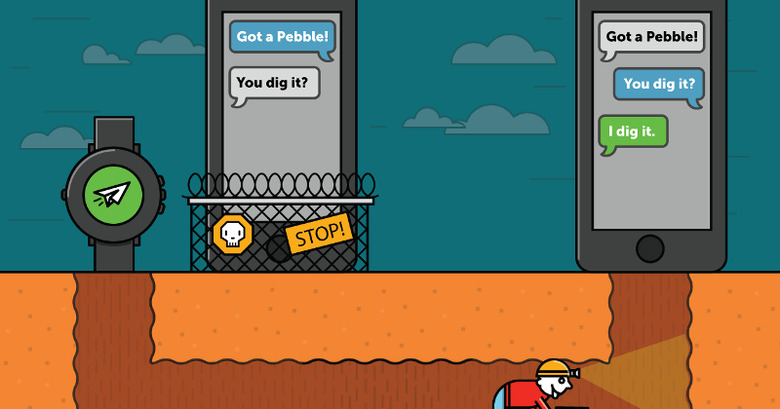 Getting notifications on your smartwatch, be it an Android Wear, Apple Watch, or Pebble, is one thing. Being able to act on those notifications is a different story. The latter is trickiest when it comes to text messages, given a smartwatch's small screen and extremely limited input methods. Most rely on voice recognition or canned replies to make it work. Now Pebble is joining that hip crowd with the latest update that brings a Text Reply feature to Pebble Time owners with iPhones and AT&T postpaid accounts.
Let's dissect that rather lengthy phrase a bit. Replying to text messages with your voice or using pre-configured responses, a feature already available on the Apple Watch, only works with the Pebble Time generation, which includes the Pebble Time Steel and the Pebble Time Round. That really isn't surprising considering it is only the Pebble Time that has a microphone to enable that feature. Hopefully, Pebble could at least make pre-defined responses available for the older models.
The second important requirement is that it only works for AT&T postpaid customers. So if you're on a prepaid plan or using another carrier, you're currently out of luck. The reasoning behind it is that iOS puts severe limitations on what third party accessories can and cannot do, forcing Pebble to sort of workaround this by partnering directly with carriers. No worries though as they promise to bring in more service providers in the still unknown future. One caveat of the direct carrier route is that replies won't actually show up on the iOS Messages app.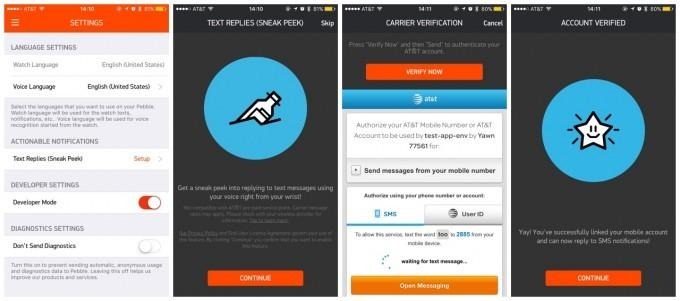 This new Text Reply feature requires Pebble Time owners to update their iPhone app to version 3.4 and their Pebble firmware to version 3.7. Android users looking into buying a Pebble Time need not be jealous, as Android doesn't have that iOS limitation, so text replies were available right from the beginning.
SOURCE: Pebble