Pebble Time metal bands up for pre-order, shipping 6-8 weeks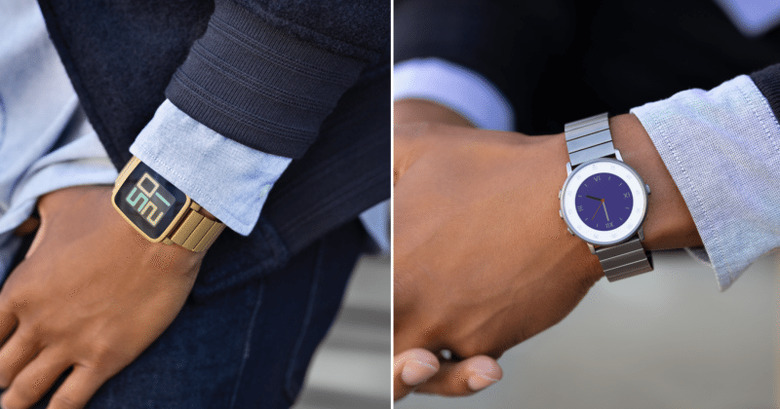 The first generation of smartwatches, both of the Android Wear kind and others, have mostly been a plastic and rubber affair, resembling sportswatches than classic time pieces. These days, however, a lot of emphasis is being put on form now that function has mostly been set in stone. From circular watch faces to premium materials, smartwatches are becoming fashion statements as they are geeky paraphernalia. And Pebble, one of the pioneers in that market, won't be left behind, especially now that its new metal bands are ready to ship.
Pebble has had a more premium metallic offering in the Pebble Steel, but now that the company has an almost confusing array of products, it has expanded into making metal bands available for its most recent smartwatches. There are a total of 8 new metal bands available from Pebble's online store. A metal mesh design is available for the 14 mm model of the Pebble Time Round and comes in Black, Rose Gold, and Silver colors. The larger 22 mm Pebble Time Round gets link styles in two colors of Black and Silver.
The Pebble Time Steel gets 22 mm bands that come in finishes of either Gunmetal Black, Silver, or Gold. These metal link bands are special in that they can also fit the Pebble Classic and the non-steel Pebble Time as well.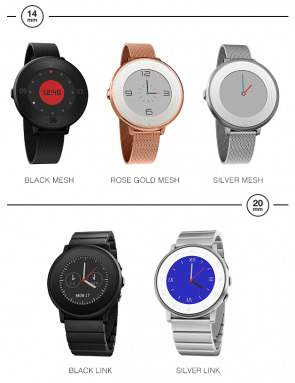 In case you've gotten confused by Pebble's now multiple product, the Pebble Time Steel is the metal clad version of the color-bearing Pebble Time which blazed to glory on Kickstarter last February. In contrast, the Pebble Time Round, Pebble's first and so far only round smartwatch, skipped the crowdfunding part when it was unveiled last month.
The metal bands are now available for pre-order on Pebble.com with prices ranging from $29.99 for the metal mesh style and $49.99 for link styles. That said, Pebble notes that shipping pre-orders won't happen until after 6 to 8 weeks, as they are prioritizing getting the bands to Kickstarter backers first.
SOURCE: Pebble