Pebble Time app finally arrives on iOS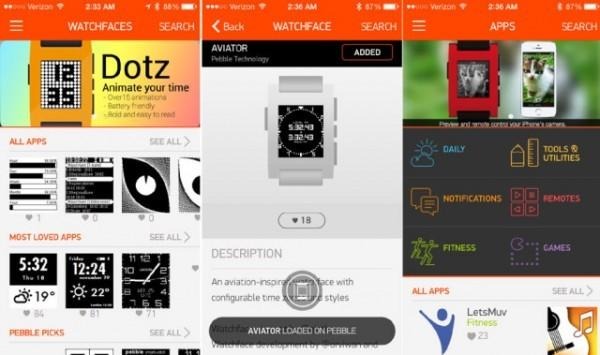 After what seemed like a long delay, Pebble Time's smartwatch app is finally available on iOS. Although the app could have been earnestly stuck in the Apple review process, it seems more likely that Apple's hesitance stems from the fact that Pebble is a direct competitor with Apple Watch. Its slick iOS interface could tempt prospective smartwatch buyers to opt for the more reasonable Pebble Time over the high-end Apple Watch, on Apple's on turf.
The app finally saw a release on iOS, after a successful social media campaign by Pebble asking customers to "kindly express" their desire to see the app finally get released on iOS. Or, perhaps by coincidence Apple was actually at the natural end of their reviewing process as opposed to bowing to public outcry.
Pebble's smartphone interface allows users to browse from over one thousand apps and watchfaces. Just a companies scrambled to create user-friendly apps for Apple Watch, Pebble continues to add a growing number of apps like Domino's Pizza, PayPal, and RunKeeper to its roster. A key difference between Apple Watch and Pebble is that Pebble uses external smartphone interfaces to control the watch. Perhaps, that actually makes the two smartwatches even more similar, considering both sets of users can use their iPhone to set up the smartwatches.
Pebble users looking to control the watch via iPhone or iPad can find the iOS app at the App Store. Pebble Time also has a smartphone app for Android users available at the Google Play store.