Pebble points finger at Apple in app delay issues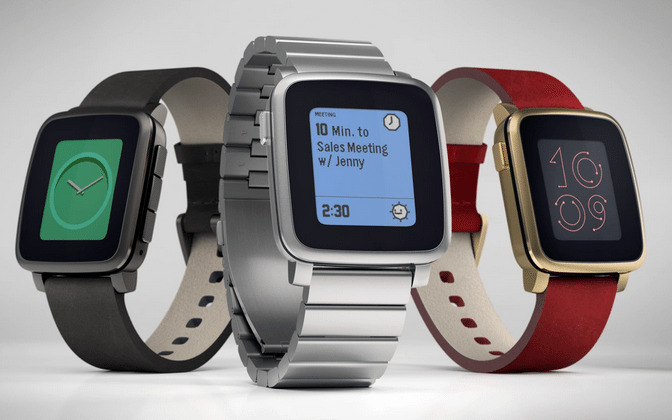 If you're a Pebble user, you're likely aware that the smartwatch company has a bit of an app delay happening in regards to its iOS offerings, and users are starting to get rowdy about it. The Pebble Time app for the iPhone has been delayed, and the company issued a statement about it today, putting the blame on Apple for delaying the review process. Says the company, the app's in-review status "pains us as much it does backers with watches ready to set up", and now it is encouraging its customers to contact Apple themselves to try to get the ball rolling.
The reason for the delay hasn't been given, and Pebble hasn't released whether it has received any communication from Apple on the issue. The company did, however, write out a timeline of the events and posted a screenshot to complement it. In it we see that the Pebble Time Watch app was approved by Apple on May 18.
On May 22, says Pebble, it "submitted an updated version of the same iPhone app", with the update including small bug fixes. It says that it requested expedited review.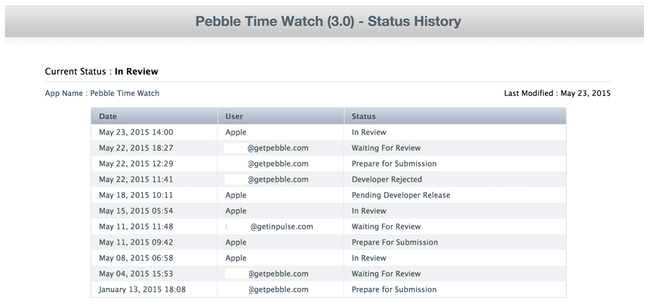 Pebble justified the re-submission, saying that it couldn't "simply push the" first (approved) submission because of "quirks in the AppStore submission process and rules." The company goes on to say that it then considered giving the existing Pebble iPhone app support for Pebble Time, but it says that that app is also pending with an update that brings a single bug fix. In that case, says Pebble with a screenshot to match, "Version 2.6.6 remains 'in review' now for 43 days and counting."
As a result, Pebble is asking its users in need of the iPhone app to contact Apple through its social networks or directly an "kindly express" their desire to have the app approved.
SOURCE: Kickstarter