On their website, a countdown timer ticks away. Nobody's really sure what's going on, but Pebble is teasing that in nearly five days' time, we'll have something new from them. As the little 8-bit, smiling watch humorously mocks us (not really), we're left to wonder what's going on. A new report suggests we'll see new hardware from Pebble — new hardware that we were hoping to get last time around, when we ended up with a Steel version. We could also be in for a software surprise.

Previously, Pebble boss Eric Migicovsky suggested new software was on the horizon from Pebble. This software is intended to distance Pebble from the Android Wear/Apple Watch onslaught they're facing (and about to face), and make it a more unique platform.
Recently, Pebble began working with Android Wear notifications. With an ePaper Android Wear device, it seemed almost as if Pebble was relying on hardware to make ends meet rather than their own software platform. We again wondered if we'd see new hardware from Pebble soon.
According to 9to5Mac, who spoke with 'sources', we'll see both new hardware and a software tweak. If those sources are correct, the new software needs the incoming hardware.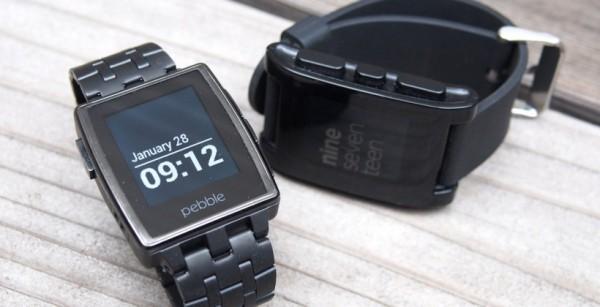 A new, flatter, color-screen Pebble may be incoming, replete with a microphone. This watch is said to be slimmer, wider, and sport a color ePaper display. We saw a similar kind of display technology at CES this year, so color ePaper is definitely do-able. A company called Plastic Logic also showed off a color ePaper display specifically designed for the smartwatch in 2013.
With the color screen and microphone, Pebble is also said to be working on new version of their software, which has reportedly been totally reworked from scratch.
What we see — or hear about — in five days is anyone's guess right now, but a color screen is probably a good idea for Pebble. The upstart company clearly wants to avoid obscurity, and what's being rumored would keep them relevant. We'll just have to wait and see what we're getting.