Pebble Updates With Android Wear, Google Fit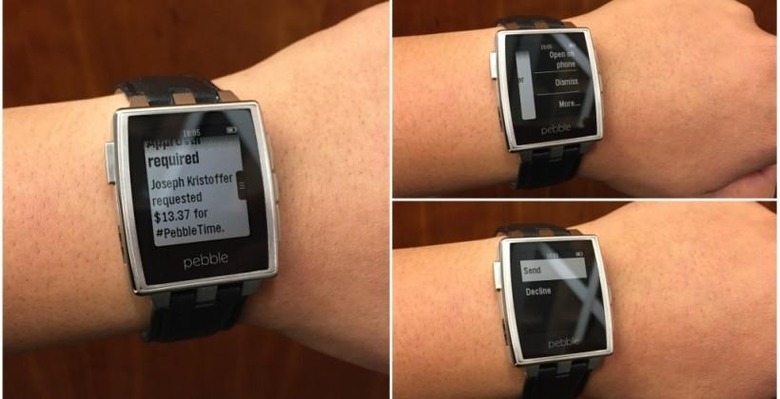 This week Pebble is taking on Google's wearable universe by updating with PlexFit and Android Wear notifications. To gain access to Google Fit – a Google-made and Google-handled fitness system for Android devices – Pebble now works with the PlexFit app. To take on Android Wear, Pebble's latest update integrates Android Wear notifications right at the source. This Android Wear system has been in Beta for several weeks and is now being released to the public in the latest Pebble Android app update.
There's a new Pebble iOS app this week for the latest javascript Pebble apps available to iOS users. This software update also brings several Bug fixes and stability improvements.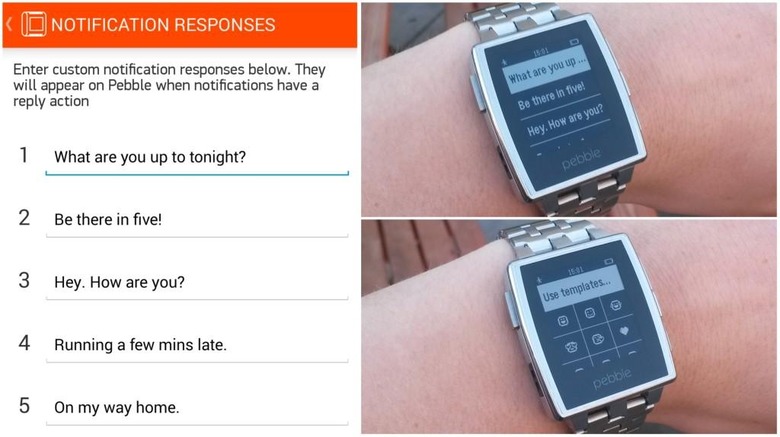 For the Pebble device itself there's a Firmware update to version 2.9. This update brings on Android Actionable Notifications. Users will need to be paired with Android devices running Android 4.0 Ice Cream Sandwich or higher with Pebble Android app version 2.3 or higher.
The Pebble Android app 2.3 brings Android Wear Notifications and Pebble-defined replies. You'll be able to set 5 pre-made responses in advance, then choose the one you want when the time comes.
This update allows you to work with most Android-compatible SMS messaging apps.
You'll also see a newly updated system to reply to SquareCash, thereby allowing you to request cash and send cash in reply.