Peak Design Travel Backpack 45L promises more flexible luggage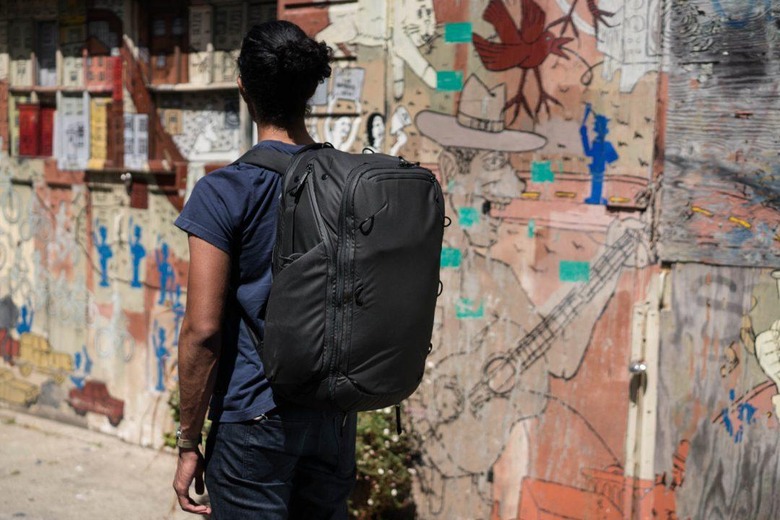 Peak Design knows how to nail a great bag and a successful Kickstarter campaign, and so the news today that it has both is likely to cause waves in the backpack world. The Peak Design Travel Line is making its debut today, most notably with the Travel Backpack 45L, but also including a system of Peak Design Packing Tools that are intended to both work with, and apart from, the main bag.
Like Peak Design's previous products, such as the Everyday Backpack and Everyday Messenger, the promise is luggage that's actually designed with frequent travelers in mind. "No two trips are the same," the company points out, "and the best luggage should adapt to them all."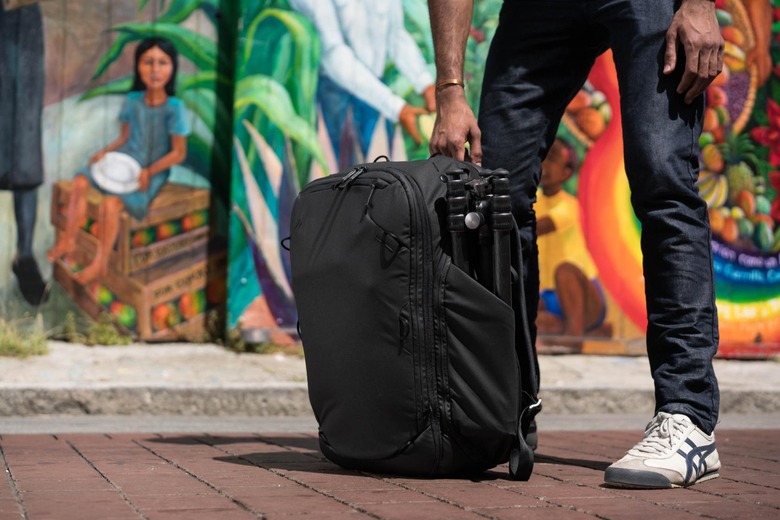 That's the ethos behind the Travel Backpack 45L. It's a 45 liter bag that's designed to also comply with airline carry-on regulations, with Peak Design relying on its usual tricks of straps, zips, and expanding sections to make for the most flexible option. With the expansion zips fully opened, it's a 45 liter check-in size; use the compression snap system, meanwhile, and you can condense it down to a 35 liter pack that complies as a carry-on, or down even further to a 30 liter day bag.
There are sizable shoulder and waist straps, but you can hide them under the back pad which closes magnetically. There are grab handles on all sides, so that you'll be able to pick the bag up regardless of how it's placed, and external carry compression straps that tuck away when you don't need them. A duffle/luggage carry handle is also included.
As you'd expect, the rear unzips fully for maximum access. However there are also dual side access zips, and top access for your laptop or tablet. A front-access organization panel is designed to give access to smaller items, and there are hidden passport pockets and a sunglasses pocket with a soft, anti-scratch lining.
All of the zips use a theft-deterrent design, and the whole thing is made from 400D nylon canvas that's not only weatherproof but made from 100-percent recycled plastics. It'll be available in both black and sage.
The second part of the new Travel Line, however, is the Packing Tools system. An array of pouches and cubes, they're designed to do for luggage what Peak Design's FlexFold dividers did for the Everyday Backpack: allow you to break down one large space into smaller, more usable portions.
There are six to start with, each intended to both work with the Travel Backpack but also standalone, too. Packing Cubes – available in $29.95 small and $39.95 medium sizes – are designed for clothes, with an internal divider so you can partition clean and dirty items. There's an expansion zip which doubles the internal space or, alternatively, compresses your clothes down for maximum packing.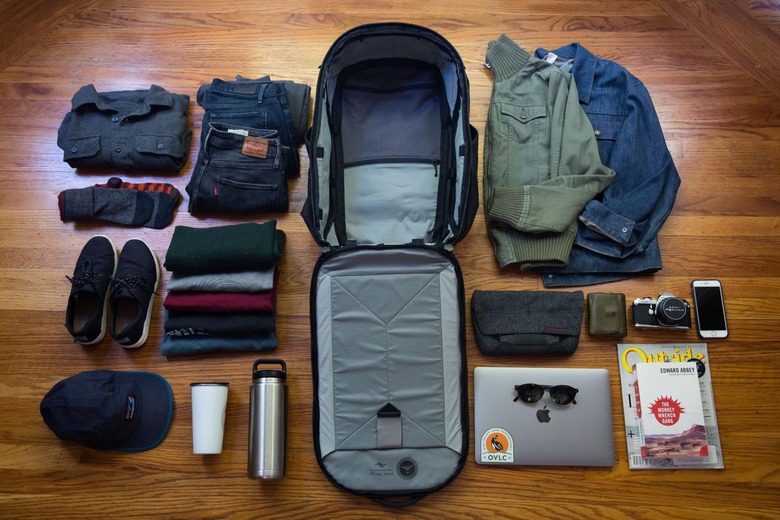 The $59.95 Wash Pouch is a toiletry bag with dedicated pockets for a toothbrush a razor; each are designed to be easy to clean. It fans out for easier access, and has a flip-out hook for hanging it off a towel rail. A similar origami design is used for the $59.95 Tech Pouch, which has lots of little nooks and pockets for cables, memory cards, dongles, and more.
The Camera Cubes – available in $49.95 small, $69.95 medium, and $89.95 large – are designed for cameras and drones. They securely fit into the Travel Backpack, preserving access both from the main flap and the side zips. There are multiple dividers that can be configured to suit whatever lenses or other accessories you might have.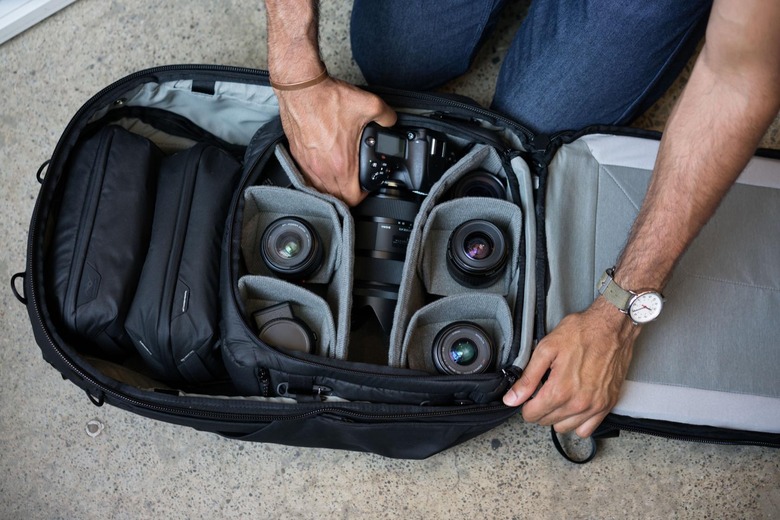 Finally, there's the $24.95 Shoe Pouch, a weatherproof pouch for shoes, clothes, or other items, and the $29.95 Rain Fly, the 200D rip-stop nylon of which is intended to fully enclose the Travel Backpack and make it completely waterproof.
Peak Design is looking to Kickstarter again to launch the Travel Backpack and the Packing Tools system. The bag will have an RRP of $299.95, though early-bird pricing will bring that down to $235 for a limited period. There'll be discounts on the Packing Cubes, too. Deliveries – and non-Kickstarter sales – will begin in time for the 2018 holidays.