The Everyday Messenger by Peak Design hands-on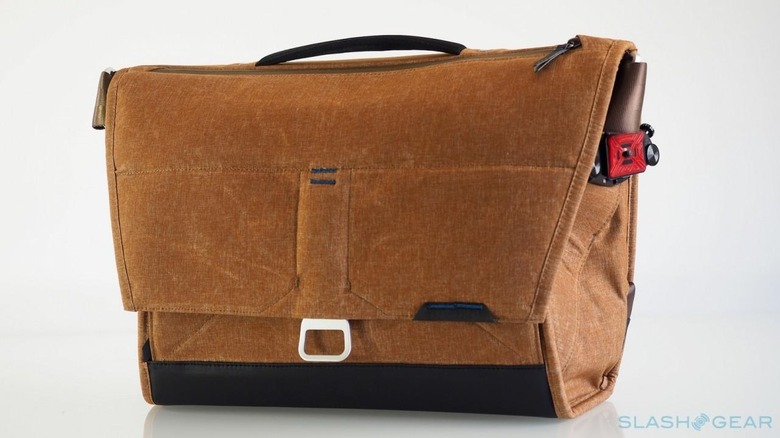 It's no small achievement being the most successful bag on Kickstarter, so the Everyday Messenger by Peak Design has a lot to live up to. With over 7,000 backers pledging $1,940,093 at time of writing – well over the initial goal of $100,000 it's clear the bag has struck a chord, with myself included. This has been my busiest travel year and damn, I could have used this bag.
Still, even with a relatively short period with the Everyday Messenger ahead of me – this is a one-off, hand-sewn prototype – it'll get put through its paces. I'll soon find out how it handles protecting my gear from Death Valley's heat and how well it stands up to being tossed around the Mazda Laguna Seca Raceway. Then there's lugging camera equipment on international trips in early September to Berlin and Frankfurt.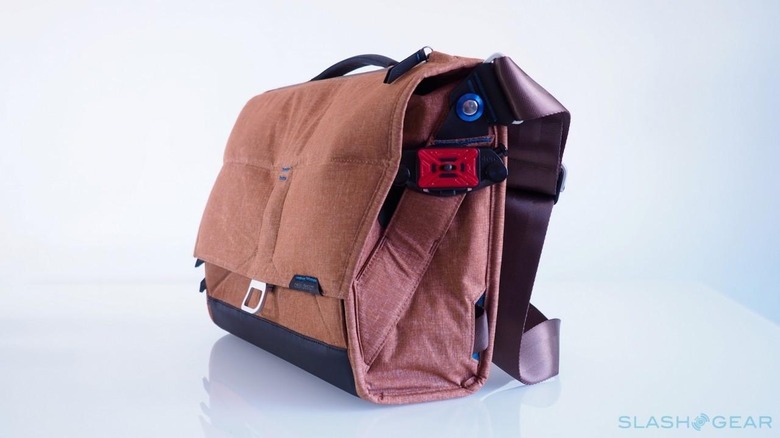 It's a lot to ask of any bag, so why am I excited about the Everyday Messenger? Here are nine reasons:
1) It's not just a camera bag, but a great everyday bag that "sizes down or up" depending on what you need to carry. The clever strap design converts from messenger to shoulder bag in seconds, while the top handle feels extremely secure. There are times when you're on a train or getting out of a car when it's much easier to grab the handle than the strap. Meanwhile, while other bags offer strap length adjustment on the go, Peak Design has come up with the easiest execution I've tested.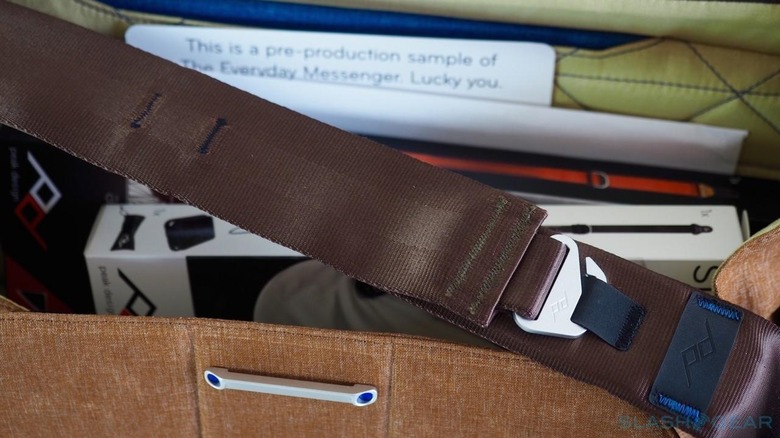 2) The aluminum MagLatch – a patent-pending clasp by Peak Design – promises one-handed operation to open and close, and it actually delivers. Magnets in the latch cling on at one of four different catchpoints, and even though a simple tug on the handle is enough to open it again, it's still tenacious enough in general handling to equal what noisy Velcro can do.
3) The outer shell, made of 500D Kodra synthetic canvas that's waxed and DWR-coated, is both waterproof and has high-density padding. I've a near-paranoid fear of camera gear getting wet, and the Everyday Messenger design looks well-considered to keep rain out.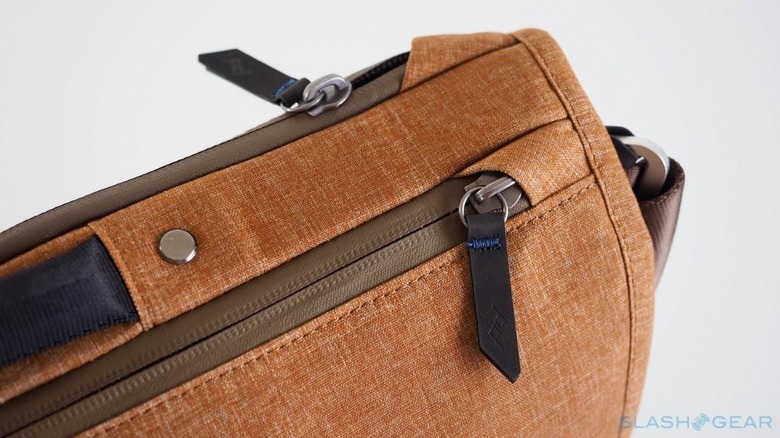 4) I honestly think Peak Design's internally-padded tubular seatbelt strap is best in class. It's the same great design from the company's other product, the Slide camera sling strap, which I've reviewed before.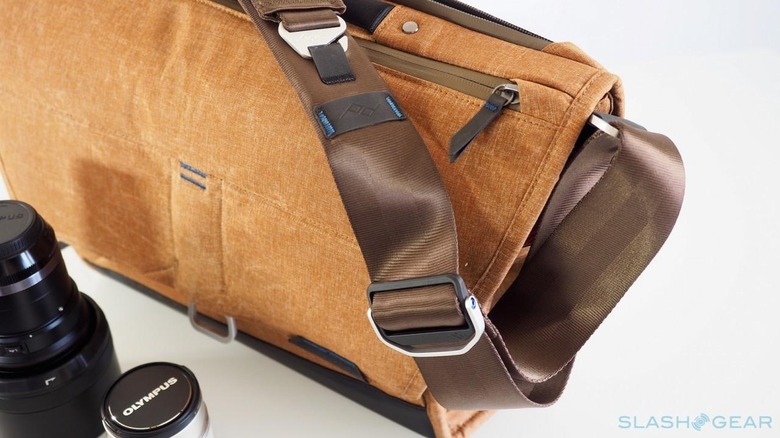 5) There are two dedicated, rigid EVA-foam-reinforced Capture clip attachment points – one on each side of the bag. From them you can securely clip your camera, lens, or binoculars, but still have quick access to them.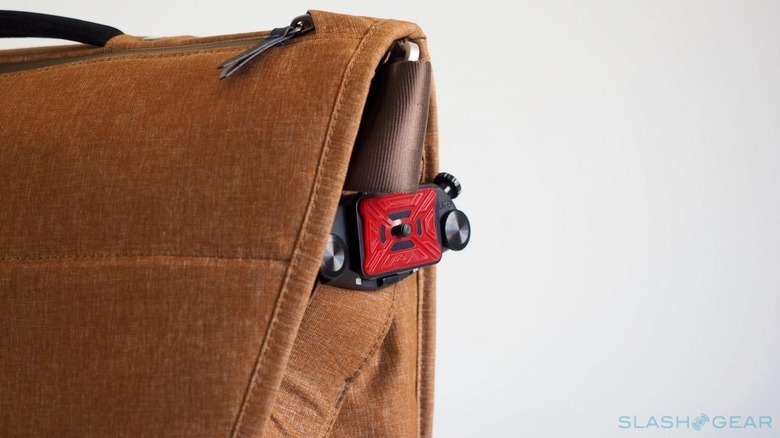 6) My laptop gets a dedicated compartment, not only padded but kept separate from the rest of my gear. It's also ideally sized for tablets: I'm inevitably carrying one or the other (or, indeed, both).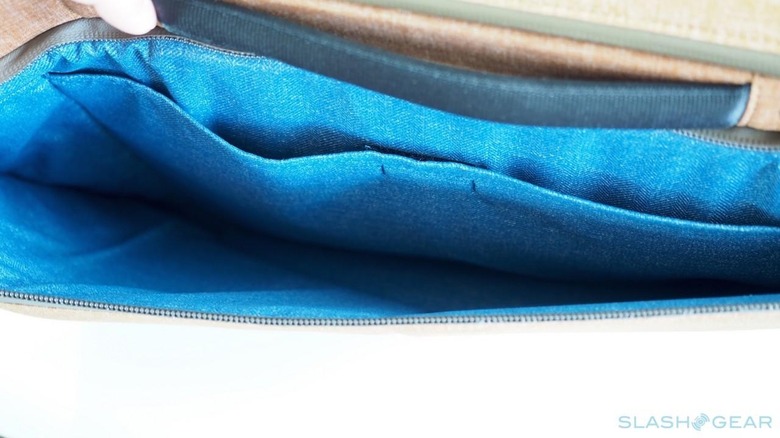 7) A fast-access front panel is designed specially for a photographer's workflow. The pouches inside are color-coded red and green – have you ever-mixed up depleted batteries with fully charged ones? I have! – and there are smaller compartments for miscellaneous accessories as well.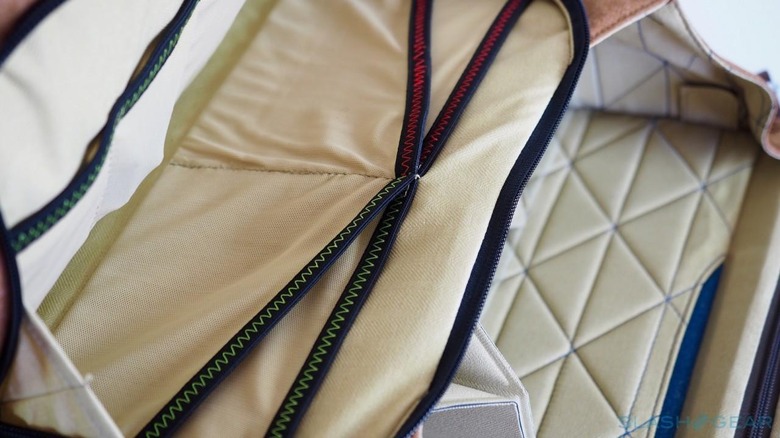 8) The top zip is another well thought-out feature. Most messenger bags have flaps yet very few provide quick access to the main compartment. On any given shoot I probably reach in and out of the bag numerous times to switch out lenses, grab mounts, or whatever else I suddenly need. I don't need to be fighting with the top flap when that happens.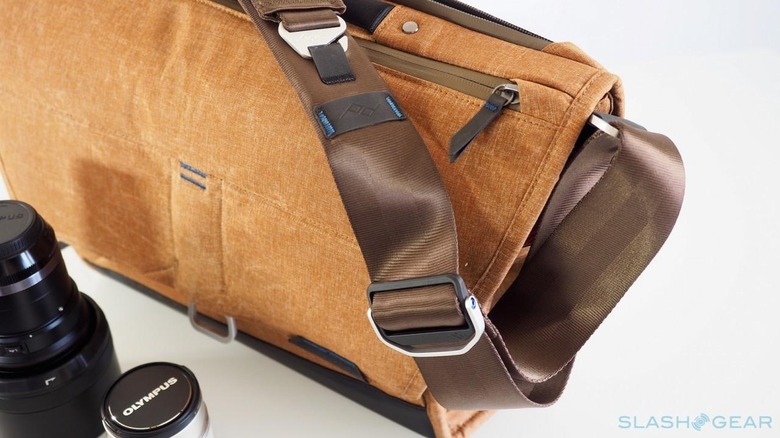 9) The small detailing adds up to a big deal. The axial strap attachments, for instance, which allow the shoulder strap to pivot cleanly, and the removable cinching stabilizer strap which doubles as a waist strap or, indeed, to secure the Everyday Messenger to a roller-bag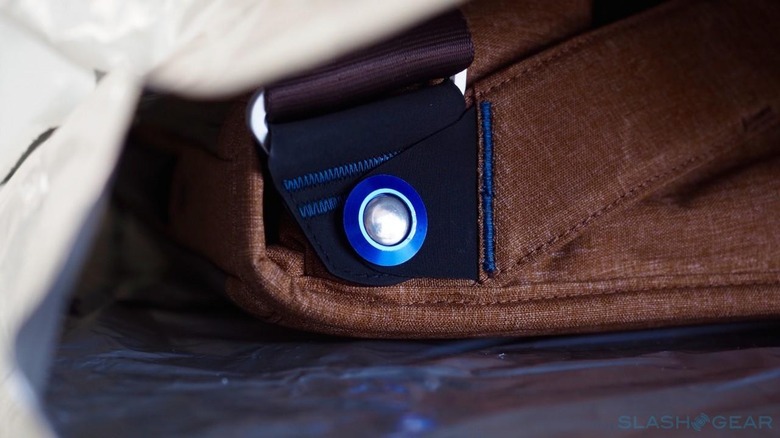 According to Peak Design, the Everyday Messenger can hold DSLR camera body plus three lenses, up to a 15-inch laptop or tablet, and whatever other accessories you might need. I'll circle back on how practical that all is in my full review. Every trip and shoot photo shoot is different, though, so it's nice to have a bag that works around your needs rather than forcing you to conform to its own rigid structure.
Every other camera bag's dividers I've used – or, frankly, given up on using since they're generally frustrating – pales in comparison to the Everyday Messenger's unique design. They're made of high-density EVA foam, and Peak Design calls them "FlexFold" because they can be bent and folded into effectively any size or shape: holding your gear in place, while simultaneously eliminating dead space.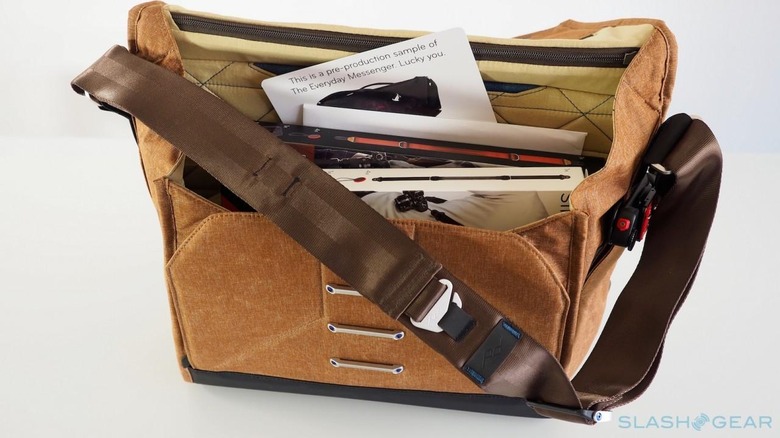 It's not only useful when you're trying to carry as much as possible: it also makes condensing down smaller kit lists more straightforward, keeping the bag more compact when there's less gear in there.
If you hadn't already guessed, I'm impressed out of the gate, but the proof will be in the Everyday Messenger's performance. Currently the Kickstarter is offering the bag for $195 with an estimated delivery window of December this year; the campaign ends September 20, and the MRSP after that is $249.95.