Slide And Clutch Camera Straps By Peak Design Review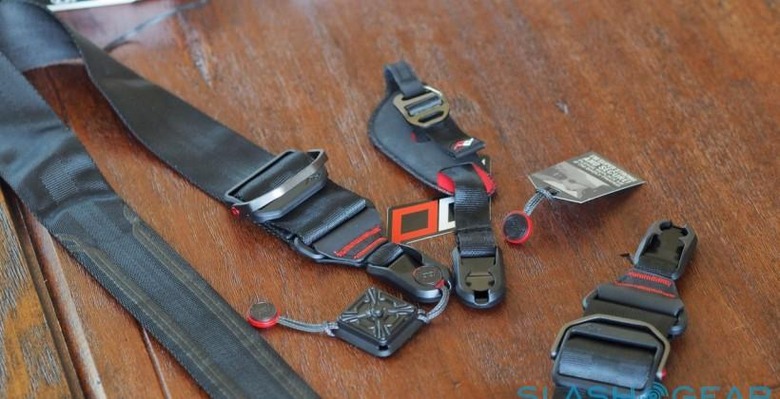 Perfecting the camera strap is tough. Photographers are demanding: in an ideal world, they want a strap one that offers quick length adjustment, a fast and easy method of disconnecting from the camera, versatile design, and for it to be made from quality materials. Peak Design (PD) isn't expected to ship its Slide camera strap until October of this year, but I was fortunate enough to get my hands on one and have been testing it over the past week. Already, I'm convinced it could be the last camera strap you'll buy and the only one you'll need for everyday shooting.
Why Slide?
Unlike other camera straps on the market, Slide is a well thought-out product that's actually a neck strap and sling or shoulder strap in one. Combined with the versatility with PD's Anchor Link connection system, I found that I was carrying and using my Olympus OM-D EM-1 much more.
This may not be a big deal to a lot of folks but, for me, have the camera slide around while on the go is less than ideal. Luckily, Slide has a silicone grip on one side and its main purpose is keeping the camera strap in place whether it's on your neck or shoulder. Then when the need arises to move the camera up and down to shoot, I can simply flip or reverse the strap around to the smooth side and it's show time.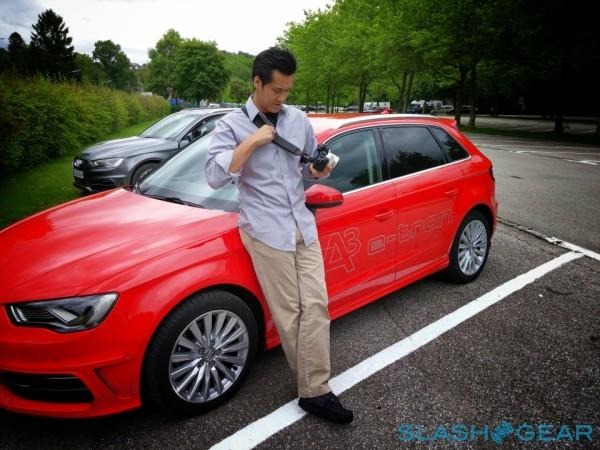 Most camera straps on the market are either too bulky or offer zero padding, and for heavier cameras this is a pain in the neck (sorry, no pun intended). Made of tubular seatbelt-style webbing with padding molded on the inside reduces the bulk down to almost nothing.
It's actually a similar method to how watchstraps are made, and it results in a clean and elegant look. Adjusting the length is easy, too: pulling a lever allows for quick adjustments on either side of the strap.
PD's package also includes the tripod plate and four anchor disks. The design and implementation of the Anchor Link connection system is really the magic behind the Slide. With a single, one-handed click you're able to detach the Anchor Links (aka connectors) from the camera in a way that has never been available before. It's simple but beautifully ergonomic.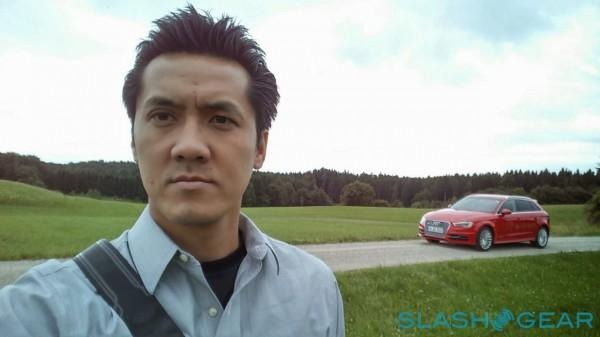 Meanwhile, don't let the skinny-looking Vectran cord fool you because it's super strong, with PD claiming it's capable of withstanding over 200 lbs. Better yet, the Anchor Link system is available as a standalone allowing you to us it with an OEM strap or any other third party strap (up to 12mm wide) on the market.
Why Clutch?
Clutch is everything I love about Slide – cut down to perfectly fit my hand. Quick connecting, secure and easy to loosen or tight. When tightened up, it felt like my OM-D EM-1 was one with my hand and not once did I feel that it would slip away from my grasp. However, when I needed access to the camera's controls, a single lift releases Clutch.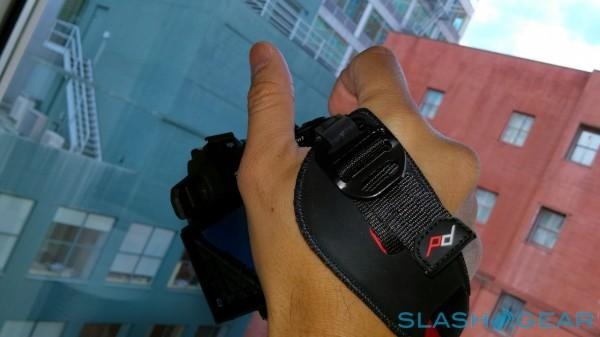 Similar to Slide, it has a slim profile and doesn't feel like you're sporting a small baseball glove on your wrist or hand. The custom hardware design looks and feel premium; PD tells me that Clutch's inspiration came from high-end climbing gear. It's nice that it also uses the same anchor disk and is designed to work with or without a battery grip.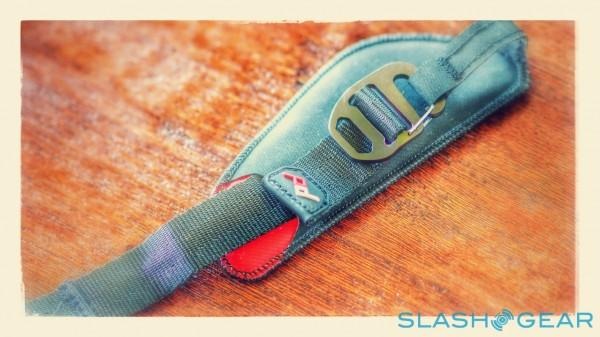 In case you have the need to use both Slide and Clutch together, I'm happy to report that it's possible and – better yet – you can place your camera in the tripod directly without removing the anchor links, Slide or Clutch.
Wrap-Up
It's Slide's flexibility that makes it so successful, with thoughtful design and comfort adding up to a strap that doesn't add bulk compared to what comes free in the box with your camera, but is exponentially more useful.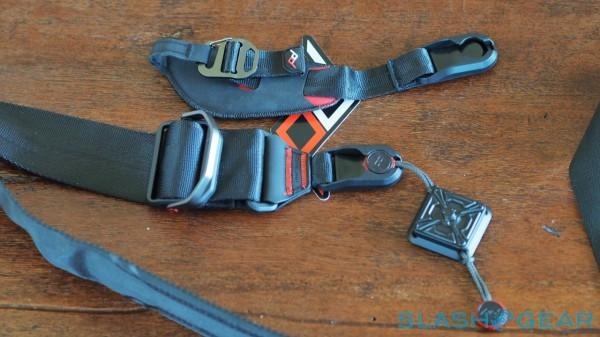 On the other hand, should you need to securely hold the camera with just one hand for on the go shooting, the Clutch is what you need. It's easy to connect, disconnect or even adjust the tightness for extra security and loosens the grip for easy access to the camera's control.
In all, I can recommend Slide and Clutch without any hesitations. This is PD's fourth Kickstarter project and they've closed out with 9,455 backers pledging $861,164. Pre-order is available directly on Peak Design's homepage.