Peak Design launches CaptureLENS and Lens Kit for DSLR lenses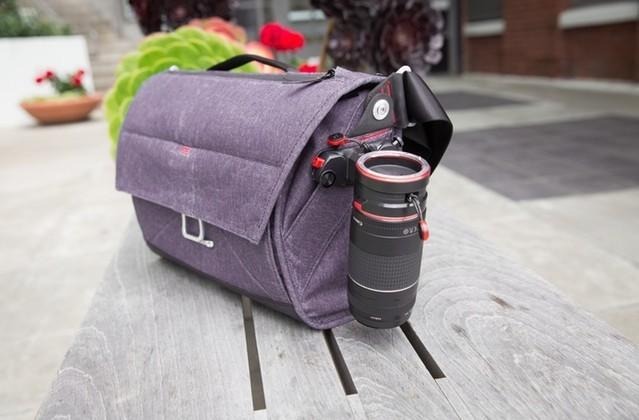 This week the folks at Peak Design have added a couple of devices to their already-active Kickstarter campaign. This campaign is primarily for The Everyday Messenger bag which we reviewed back on the 14th of August. Now the system is continuing to expand with a couple of lens accessories that'll strap to your shoulder. The Peak Design collection of accessories is designed for the in-the-field photographer, without a doubt.
The product here is a double-sided, rotating lens kit (holder, that is), that works with all Peak Design clips and straps. This means you're going to need a Peak Design clip or strap to make it work – lucky you, you'll probably have one if you're already supporting any of Peak Design's projects.
Above you'll see the CaptureLENS and Lens Kit in action. This demo makes the whole system seem like a rather helpful bit of tech.
Kits are available for Canon, Nikon, and Sony e-mount lenses. This system has a 4-way lock system with full rotation, and with Peak Design's clips, you'll be able to attach your lenses to any backpack or bag strap as you see fit.
You can learn more about the CaptureLENS and Lens Kit on Peak Design's latest Kickstarter campaign.