Panoz unveils two-seat arrow-shaped DeltaWing GT concept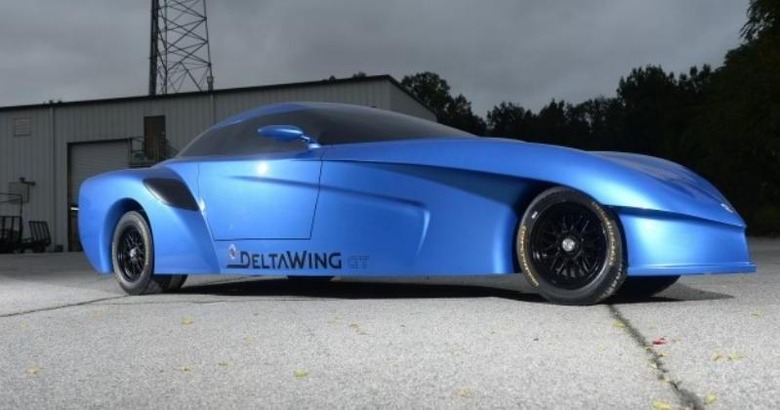 Your dreams of a real-world road-trekking Batmobile might soon be reality in a few years, courtesy of car maker Panoz. Following through the patents it filed last April, the boutique automobile manufacturer has now unveiled the first actually implementation of those ideas. Dubbed the DeltaWing GT, it is Panoz's take on taking the rather eccentric arrow-shaped design usually found in race cars and putting it on the road. Yes, eventually the DeltaWing will be cruising public highways, which will undoubtedly be quite the road spectacle.
This isn't the first arrow-shaped concept car we've seen. Back in 2013, Nissan also revealed its own BladeGlider concept, which had Panoz furious for more reasons than one which eventually led to a lawsuit. Panoz alleged that Nissan poached the original designer of the arrow-shaped car. Undaunted, Panoz hurried with the execution of its own unique car and is now just about ready to put it to the real test.
Panoz patented two such shaped cars, one with the capacity to seat two people and another with four passengers, including the driver. The car maker is starting small, with the DeltaWing GT the implementation of the two-seater idea. Despite being an odd design for a road car, that is exactly what the DeltaWing GT is destined to become, at least when the retail version finally goes on sale. In theory, the arrow shape of the car, more common on race cars, allows for a much better aerodynamic. Panoz will be putting that theory to a real-world test later this year when prototypes starting hitting the road.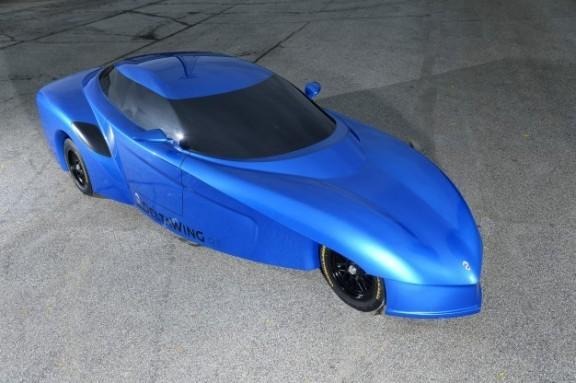 Panoz is also building a race car version of the DeltaWing GT, whose skeleton can be seen below. Still missing is the four-seater, four-door model, which will admittedly be harder to pull of considering the dimensions and weight that needs to be added to the design, which will substantially impact the car's overall road performance.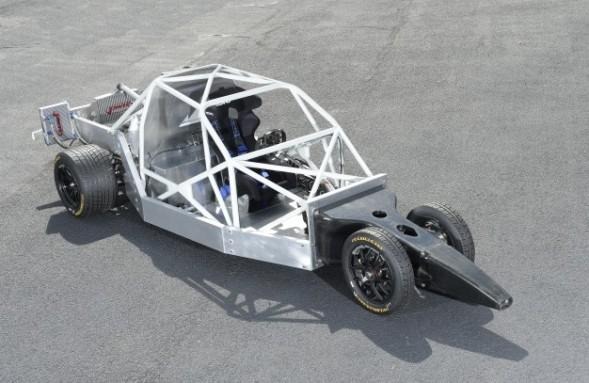 VIA: Car and Driver