Nissan BladeGlider Concept Hints At Nissan's EV Future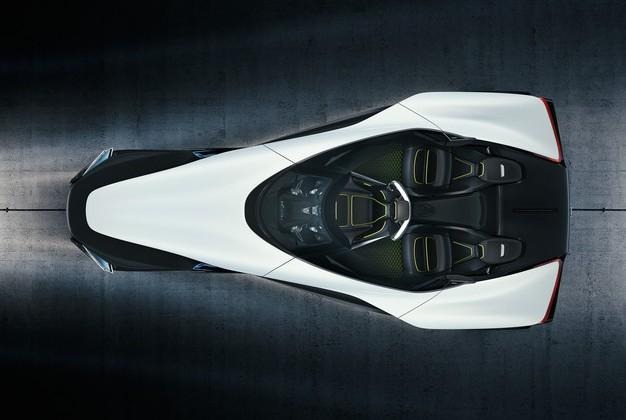 Nissan has unveiled a new concept car that will be making its official world debut at the Tokyo Motor Show. The car is called the Nissan BladeGlider and the automaker says the vehicle is a proposal for the future direction of Nissan electric vehicles development and an exploratory prototype of an upcoming production vehicle. The car has a shape similar to the Nissan DeltaWing racing car from above.
The car has very interesting styling with the front two wheels set much closer together than the rear wheels and unique wing style doors that open up and forward. The car also has unique seating arrangement putting the driver in the center of the vehicle in the front all alone.
The vehicle seats three people with two rear passenger seats to the left and right of the driver. The arrangement should give everyone in the car an interesting view of the road ahead. Nissan says that the concept has roots in two aerial images including a soaring, silent glider and the high-performance shape of a "swept wing" aircraft.
The unique design gets the vehicle a low drag coefficient and Nissan says it generates road hugging downforce. The front track vehicle is only one-meter wide and having those front wheels closer together reduceds drag and enhances the maneuverability to provide high G cornering power. Nissan says that it has a 30/70 front/rear weight distribution ratio and downforce is created by the rigid but lightweight carbon fiber underbody.
Nissan says once the vehicle matures into a production car, it will use in-wheel motors to provide rear wheel propulsion and independent motor management. The car will also use Nissan lithium-ion battery technology that has been proven in the Nissan Leaf. The driver seat of the car also automatically slides laterally when the doors are open making it easy for passengers to get into the rear seats.
SOURCE: Nissan