Panasonic's new 4K VIERA LED TV line to run Firefox OS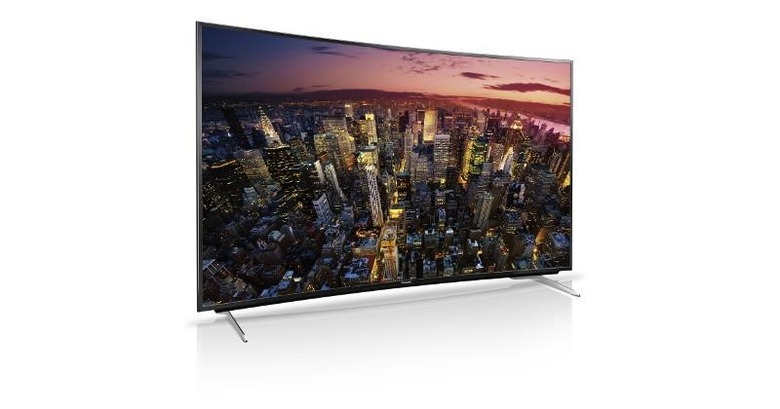 The platform wars are moving to smart TVs. Don't believe it? Samsung is putting Tizen on all its smart TVs this year. LG's own sets already have webOS inside. Now Panasonic is joining the fray, but not with an operating system that it has developed itself. As it showed at CES last month, the consumer electronics maker is betting big on Firefox OS and it is announcing that all the members of its new 4K VIERA TV line will be employing the web-based platform for its user interface.
Panasonic has quite the line up of TVs this week, seven new series in total, all bearing 4K UHD resolutions in different sizes. More than that, two of those, the CR850 and the CR730 to be exact, are the company's first ever entry into the curved TV race. And while the TVs might be interesting in themselves, they are made even more so by the addition of Firefox OS as the user's window to content.
It might be puzzling to hear that Firefox OS, a platform designed primarily for smartphones, will be making its way to TVs. Naturally, the interface won't be the same. Firefox OS on TVs will utilize a new my Home Screen 2.0, which revolve around the concept of decks, which lump together similar functions. The Live TV Deck, for example, has all your TV broadcasts while the Apps deck holds the Firefox OS apps that you install. A separate Devices deck is your hub for managing all devices that are connected to the TV, be it through wires or WiFi. Naturally, search is a big thing for Firefox OS, and it might even be an easier way to reach content and devices buried beneath a lot of choices.
Firefox OS aims to be flexible, both for users and developers. The same web-based technologies used to write apps for the smartphone version is, of course, used for this TV incarnation. Users won't have to be locked to a specific device or platform either. They will be able to send content from any mobile device or computer running any platform or supported browser.
Firefox OS will arrive with almost all of Panasonic's new 4K UHD LED VIERA TV line, including the curved CR850 and CR730, as well as the CX800, CX750, CX700 and CX680 series, leaving the CX400 out in the cold. Panasonic has not yet announced availability and pricing for these new smart TVs.