Panasonic PT-AR100U projector boasts intelligent Full HD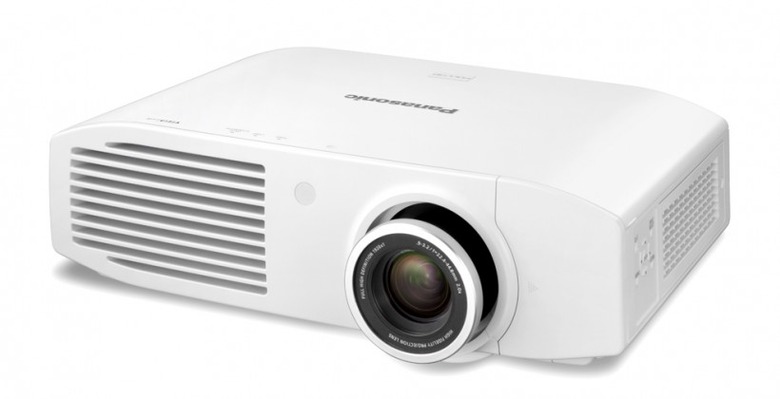 Panasonic has outed its latest home cinema projector, the PT-AR100U, a Full HD model targeting movie, sports and gaming enthusiasts. Boosting brightness to 2,800 lumens – and comfortably exceeding its predecessor, the PT-AE4000U, in the process – the AR100U offers a 50,000:1 contrast ratio and uses various ambient light and color sensors along with its Light Harmonizer 3 processing engine to automatically tweak the picture to suit the room.
That's only one of Panasonic's various processing tools, which include the Detail Clarity Processor 3 engine and Pure Color Filter Pro, while there's also the Dynamic Iris Pro to physically control the projector's iris, Red-Rich Lamp and gamma curve 60 times a second. All very complicated on paper, but Panasonic reckons it adds up to minimal frame delay or blurring during sports, reduced murkiness in games, and crisper detail in movies.
Connectivity includes a pair of HDMI ports, with support for VIERA Link remote control, and there are two 12-volt trigger terminals so that the PT-AR100U can manage a motorized projection screen and curtains, for instance, as part of a whole-house automation setup. The lens has a 2x zoom, capable of projecting a 120-inch image when between 3.5m and 7m from the screen, while offset positioning is possible with 68-percent vertical adjustment and 26-percent horizontal adjustment.
Availability is set for October 2011, with the Panasonic PT-AR100U expected to be priced at $1,999.