Panasonic DMC-GH1 1080p Hybrid hits Japan April 24th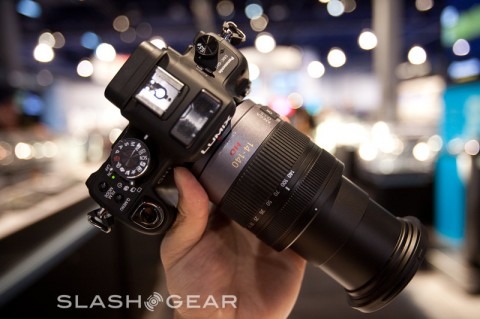 Pricing and release information for the Panasonic DMC-GH1 Hybrid
, as part of the camera's launch in Japan this week.  The 12-megapixel Micro Four Thirds System camera will go on sale in Japan on April 24th, priced at around  150,000 yen ($1,530).
That gets you the DMC-GH1 itself, together with a 45-200-millimeter lens; Panasonic are refusing to divulge pricing and launch dates for outside of Japan.  The DMC-GH1 is capable of recording 1080p high-definition video while still auto-focusing.
SlashGear caught up with the DMC-GH1 back at PMA 2009 earlier this month.  Check out our hands-on demo video and live gallery
, and then take a look at our sample footage from the camera
.