Panasonic confirm OLED work; 40-inch production in 2010?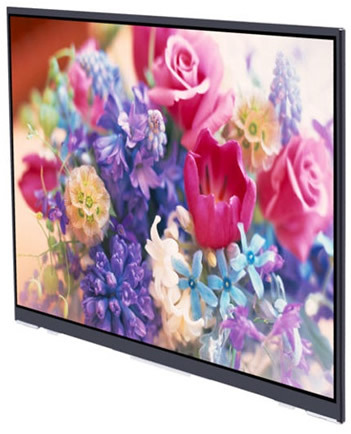 Panasonic have confirmed more details regarding their plans to develop a 37-inch OLED TV, though it hasn't been enough to prevent their Nikkei share price from sliding slightly.  The company revealed that it has been working with Sumitomo Chemical Co to develop the super-thin OLED panels, as well as other manufacturers whom Panasonic declined to name.
While Panasonic themselves claim to have made no decisions as to the commercialization of OLED televisions, the Nikkei Business Daily claims the company plans to develop and manufacturer 40-inch and larger OLED panels by 2010.  Shares in Panasonic dipped 0.7-percent, despite the speculation.
Last month, Panasonic claimed to have developed OLED panels with lifespans of over 50,000 hours, compared to the current average of 30,000 for the technology.  Their first model is expected to reach the market in 18-24 months, and would be a 37-inch unit measuring 1-inch thick and built in partnership with Toshiba.
[via OLED-Display.net]