Pacman invades Ingress, Android, iPhone as well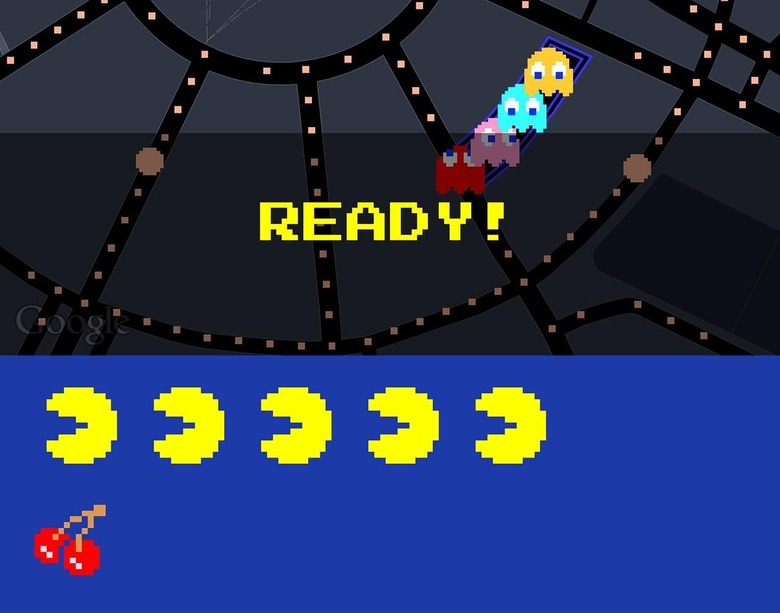 This morning Google started April Fools Day early with a bit of the ol' Google Maps invasion. This particular fool included Pacman, the original grid-loving game chomper, and his ghostly enemies. As it turns out, Google's release of this game around the world was not just limited to the desktop browser version of Google Maps. There's Pacman Fever to be had in Ingress as well as the Android version of Google Maps as well – just not with as all-inclusive a mapping experience as you'll see on the web.
To find Pacman on Android, you'll have to make certain you have the newest version of Google Maps. This is version 4.4 for Android, a version you likely updated to within the past week.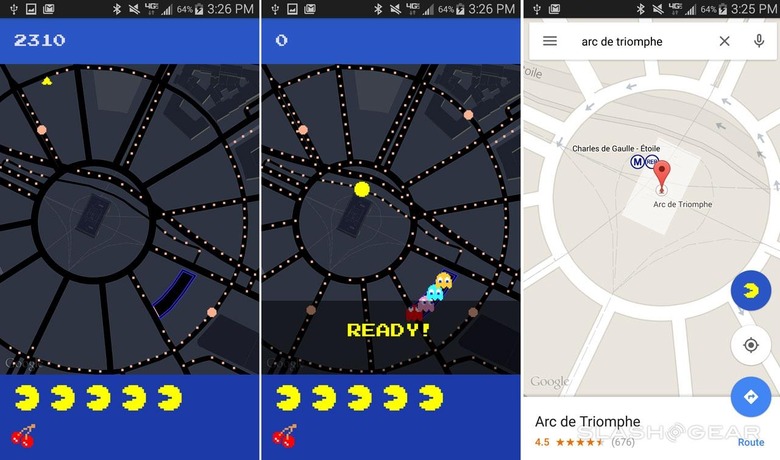 UPDATE: The iOS version of Google Maps works with Pacman as well!
To find a Pacman playing area in Google Maps, you'll have to follow one of the following locational clues: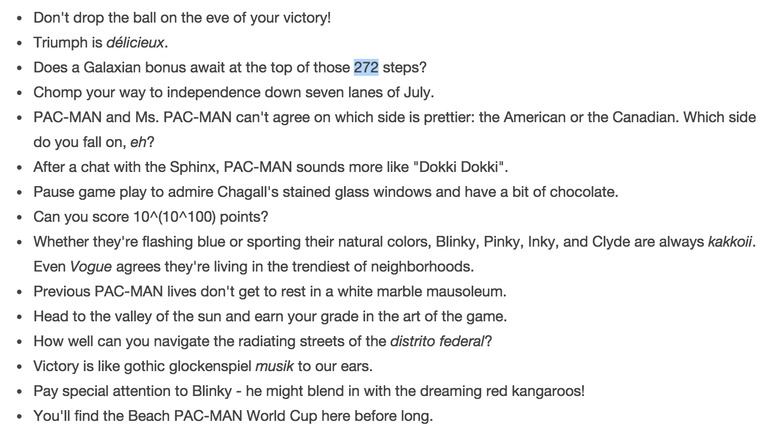 If you've found one of the locations, you'll see a Pacman symbol appear in the lower right-hand corner.
If you're stumped, try searching for "arc de triomphe". That's where we are in the demo screenshots you'll see in this article.
To move around in the game, you'll simply swipe up, down, left, or right. Blue ghosts are worth between 200 and 1600 points, and you'll have to eat a power pellet (the larger circles) to turn all your ghosty enemies blue.
Extra points include everything from cherries to the Google Maps Street View man himself.
Also – if you're an Ingress player – you'll notice Pacman icons appearing basically everywhere. At this time it would appear that they don't do one whole heck of a lot – but they're there!
Stay tuned for more April Fools' bits and pieces – it's already begun!