Overwatch's Halloween Terror event kicks off with spooky skins and modes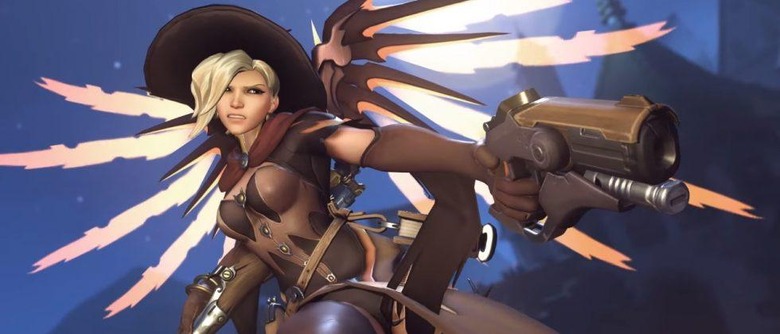 It's time for Overwatch's second seasonal event to begin. Following on the heels of the game's Olympics-themed event, which took place over the summer, Blizzard has crafted a new event called Halloween Terror that kicks off today and runs through November 1. It seems you'll want those three weeks afforded by the event planners over at Blizzard HQ, as this event tosses new loot boxes into the mix.
In all, there will be more than 100 Halloween-themed cosmetic items to unlock during the event, and the list includes sprays, player icons, victory poses, and skins. Each loot box that's either purchased or earned through leveling up during the duration of Halloween Terror will drop at least one of these themed items, and if you can't seem to find the item you're looking for as you open loot boxes, you'll be able to purchase these bonuses individually using in-game credits.
It appears that Overwatch's Hollywood map is getting a makeover for the event, and just like the Summer Games event, Halloween Terror is adding a new game mode to the lineup. While Summer Games offered a competitive sports mode called Lucioball, Halloween Terror is actually adding a co-op PvE Brawl, a first for Overwatch.
In Junkenstein's Revenge, players will work together in teams of four to defend a vulnerable castle from invasion by "shambling zomnics," and a slew of other enemies that include Junkenstien's monster and Dr. Junkenstein himself. All in all, it sounds like a nice little shake up to the Brawl formula. Overwatch's Halloween Terror update is live now across Xbox One, PlayStation 4, and PC.