Overwatch Summer Games update adds new loot boxes, Lucioball mode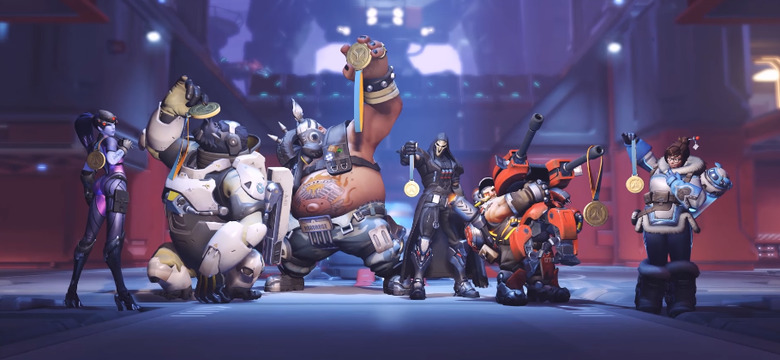 Overwatch is getting a pretty significant update in preparation for the 2016 Summer Olympics, which kick off later this week. The update – appropriately titled Summer Games 2016 – rolls out today and will run for the duration of the Olympics, and it's offering up new loot boxes and a new game mode that will be instantly familiar to Rocket League veterans.
These new loot boxes will feature over 100 new Olympics-themed cosmetic items, and players are guaranteed to get at least one in each box they open between today and when the event ends on August 22nd. Unfortunately, the Olympic items you add to your collection will be purely down to chance, as you won't be able to purchase them with credits, but Blizzard does assure players that they will permanently persist once the event wraps up.
The new loot boxes are only one part of the update, however, as Blizzard will also be launching a new Brawl called Lucioball. At first blush, the new mode seems to be a lot like Rocket League, dropping players into a huge arena with an oversized soccer ball in 3-on-3 matches. It's a little different than everyone's favorite rocket car-based sports game though, as everyone participating in the match will be playing as Lucio.
Blizzard has changed up Lucio's kit for this new game mode, turning his usual standard attack into a melee attack that he can use to knock the ball around. His alternative fire remains intact and will allow players to shoot the ball with a blast of power, and his ultimate ability has been changed so it pulls the ball to him rather than shielding his allies. Matches will give each team four minutes to score as many goals as they can.
All in all, it sounds like a fun game mode to accompany Overwatch's first seasonal event. Blizzard says there will be more seasonal events coming down the pipeline, and even though the company said it wasn't ready to share details on just what those future events will entail, it's definitely something to keep an eye on as we head into autumn and winter.