OUYA developers share console first-impressions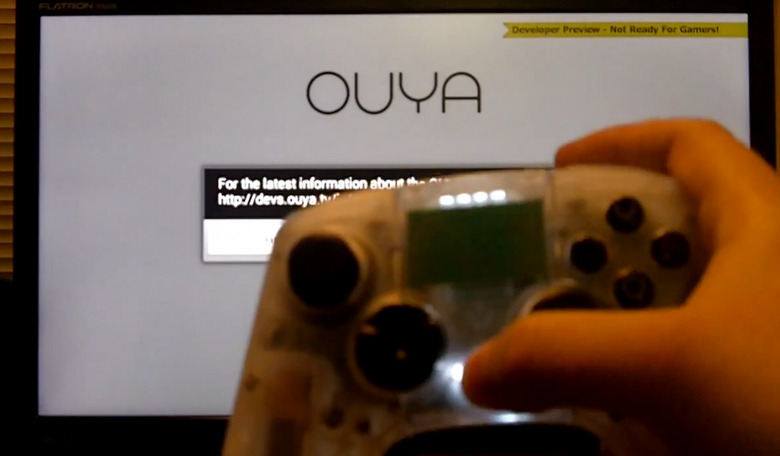 OUYA's Developer Console kits are winging their way to eager coders, and the first demos of the provisional interface and gameplay experience are emerging. Early game partners CodeZombieGames took some time out of tinkering with their new toy to run through the unboxing, setup, and usability of the OUYA box, including video playback, internet browsing, and actually playing a game. Read on for the videos.
OUYA is based on Android, but the team responsible for the box has reskinned Google's OS with a UI more suited to TV use. The latest previews of that interface were given last week, though OUYA was keen to point out that it's a work-in-progress and is likely to change from what we see here before the final build is signed off.
OUYA Dev Console interface:
Still, it's a good preview of the overall owner-experience. The UI is clean, a little like the Metro-style interface on Windows Phone, and there's an easily-navigable onscreen keyboard for text entry (though external peripherals should be supported). The most obvious thing is adjusting games to suit widescreen TV displays: CodeZombieGames' choice of title is clearly formatted for a portrait phone orientation.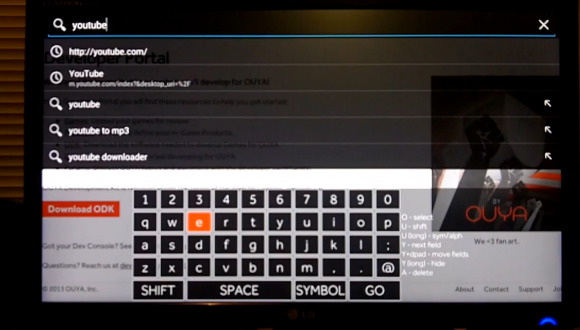 Those regular buyers who backed the OUYA Kickstarter or who have preordered the console since will have to wait a little longer to get their hand on the Android cube. First shipments are expected in March 2013.
OUYA Dev Console overview:
OUYA Dev Console hooking-it-up: