OUYA details special translucent Dev Consoles as SDK thrown open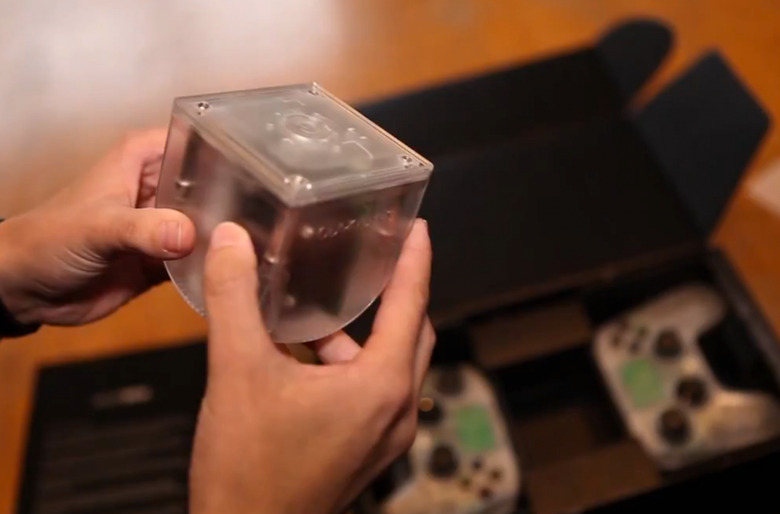 We already knew OUYA's Dev Console was shipping slightly ahead of schedule, but the open-source gaming team has now revealed exactly what comes in the box: a special edition frosted translucent version of the console. The limited availability version is headed off to 1,200 developers with a new casing – along with a few hardware tweaks – while OUYA has also thrown open the doors to its Dev Portal with the full development kit (aka ODK) and full support forums.
The OUYA Development Kit is also being released under a free license - Apache 2.0, in fact, just like Android itself – meaning as long as coders steer clear of OUYA's own trademarks, they're free to modify the console software at will. However, with an eye on the fragmentation that has become a headache for Android-based phones and tablets, the OUYA team say there'll still be some control retained, to make sure it's a safe, welcoming, and productive place for developers and gamers alike:
"It's worth mentioning that "open" does not mean "anarchy" — and as we continue to build out OUYA's core services, please know that not every facet of OUYA will be totally open. In order to ensure the best possible experience for our gamers and developers, for example, we will be screening games for copyrighted content and offensive material (which we'll define under our developer guidelines), and we'll make sure that OUYA is a secure place to discover great games and conduct business" OUYA
The first developer boxes should be reaching lucky recipients in the next couple of days, though the ODK is available to anybody who wants to sign up. In addition to the frosted casing, it has a microUSB port for connecting to a computer and debugging more straightforward. There's also a fan, as you can see in the company's new video:
OUYA Dev Console overview video:
The full package contents include:
Jet-black OUYA Devs package
Official Developer Welcome Letter
One frosted translucent OUYA Dev Console
Two frosted translucent OUYA Dev Controllers
HDMI cable
Micro-USB cable
Power adapter
Meanwhile, there's also a sneak peak at the UI which will face gamers; it's still a work-in-progress, OUYA says, as is the version loaded onto the Dev Consoles, but the final thing should look something like this: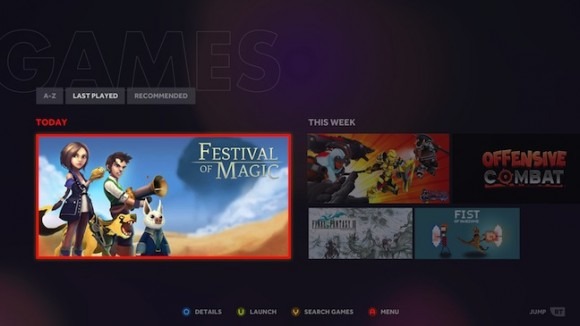 Regular Kickstarter supporters and those who have pre-ordered the console since its funding round finished will have to wait until 2013 to get their unit. Shipping is expected to begin in March.