OS X Yosemite 10.10.3 Is Here, And Photos Has Finally Killed iPhoto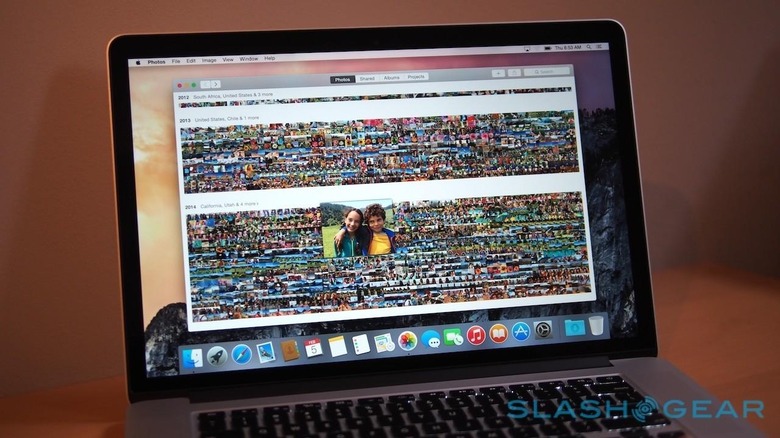 Apple has released OS X Yosemite 10.10.3, the latest version of its software for Mac, complete with the full release of the new Photos app that replaces iPhoto. Available as a free update through the Mac App Store, 10.10.3 has been floating around in beta form since March for those who wanted an early taste, but today is the day that Apple believes the software is ready to graduate. Functionally, it's the biggest change we've seen in Yosemite since day one, on the surface at least.
The most noticeable difference is the inclusion of Photos, the photo and video management app which replaces iPhoto and Aperture. Designed from the ground-up for Yosemite, and thus matching its flatter UI with translucent elements and improved native sharing support, it's better integrated with iCloud, too.
As we found when we previewed Photos back in February, that adds up to a significant improvement when you take into account that, for many people, their smartphone is now their primary camera.
Images snapped on an iPhone or iPad automatically show up in Photo, synchronized wirelessly through iCloud. Meanwhile there are easier editing tools – borrowed in no small part from iOS – and integration with Apple's options for making physical copies of shots, such as photo books or new panoramic prints.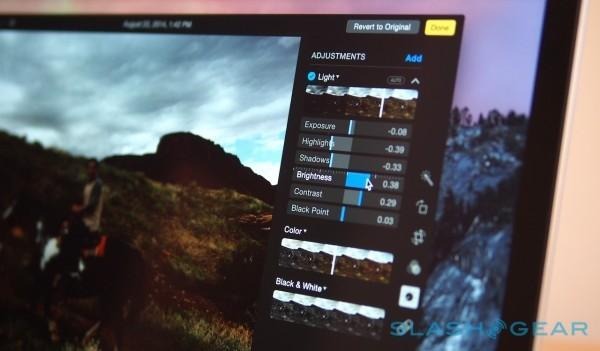 Elsewhere, OS X 10.10.3 also includes more than 300 new emojis, and there's a new batch of Spotlight suggestions added to Look Up.
Bugfixes and stability improvements to Safari, WiFi performance, and Bluetooth have also been included. Screen sharing has been made more reliable, and in the background there are new APIs for developers to start tapping into the Force Touch trackpad starting to show up on some apps.
You can download OS X Yosemite 10.10.3 today, from the Mac App Store.