OS X Yosemite 10.10.3 public beta arrives with Photos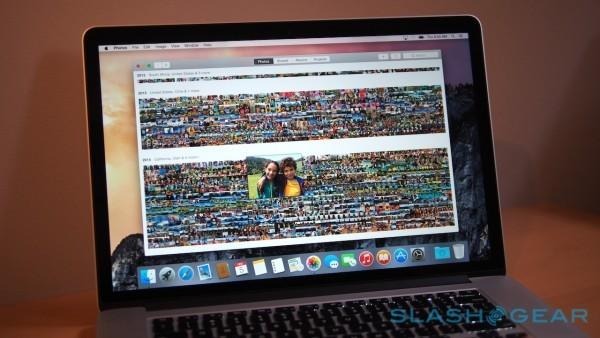 Those who are signed up to be part of Apple's OS X Beta Program have scored the first public beta for OS X Yosemite 10.10.3 today, perhaps most notable for its inclusion of the new Photos app with which we have previously gone hands-on. That alone is enough to drum up excitement, but the pre-release comes with some other goodies, as well, including those new more diverse emojis and new support for Google's two-factor authentication account security feature.
Photos is swooping in to take over iPhoto's reign, being an all-new offering that offers a robust experience users will find largely similar regardless of which Apple device they're using in the moment. It gives a strong focus to iCloud, which is optional but helps, among other things, to keep content synced between multiple devices.
If that's where your interest lies, be sure to check out the video above to get a look at the software. That aside, and as previously mentioned, Yosemite 10.10.3 makes it easier to get your secured Google accounts logged in, and has that roster of new emoticons alongside a more simplified way to pick them.
Not part of Apple's OS X Beta Program but wish you were? Head on over to this page to sign up, which is necessary to get access to the latest OS X version. You're be test driving the pre-release iteration, of course, so keep that in mind and consider installing on your non-primary machine (given the issues you could encounter during the course of things).
SOURCE: 9to5Mac