OS X Mavericks final release imminent as Safari Push Notifications go live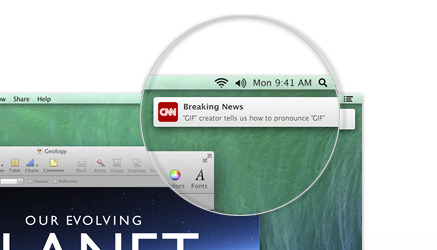 Some users have noticed an update this week of their Safari desktop web browser app bringing about an OS X Mavericks-specific feature: Push Notifications for their Notifications Center. This feature was spoken about earlier this year at WWDC 2013 and has been active for many users working with the Beta build of OS X Mavericks for some time. Many websites will support this feature in the near future – for now it'll only be working on a few.
With this update to Safari, users will find specific as well as general notifications coming through for the websites they opt-in with. If you find a website that works with Safari's push notifications abilities, you'll have notifications in your main Notifications Center even when Safari is fully quit. This ability does not yet work in the iOS (mobile) iteration of Safari.
NOTE: Have a peek at SlashGear's OS X Mavericks Preview to see what this operating system is all about.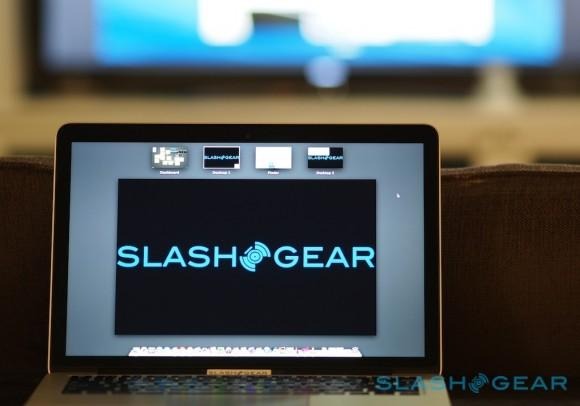 This feature is just one of many that'll be appearing with the final ushering in of OS X Mavericks for users at the Apple event later today. This event will center on both a new set of iPads – the 5th generation iPad (or iPad 5) and the 2nd generation iPad mini (or iPad mini 2). OS X Mavericks will be hosted by – quite likely – a collection of new MacBook Pro units as well as the 2013 edition of the Mac Pro.
Have a peek at our Apple Event predictions guide to see the full top-to-bottom listing of what's possible for later today. We'll also be bringing you the full action through the SlashGear Apple hub. And don't forget our liveblog of the Apple event over at SlashGear Live – this event starts today (October 22nd) at 10AM PST!