Orion launch scrubbed over rocket valve glitch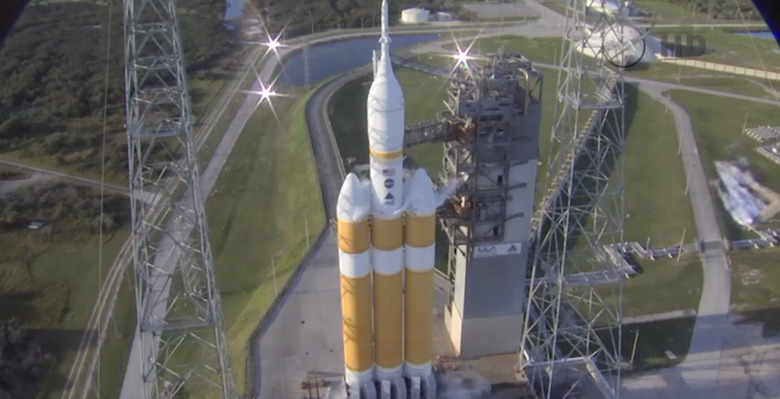 NASA has been forced to scrub today's Orion launch, though over technical issues with the rocket rather than the inclement weather conditions which caused numerous hiccups this morning. The team at Cape Canaveral had hoped to begin Orion's first test flight at 7:05 ET today, but were stalled by gusting winds. Issues with the fill and drain valves on the Delta IV Heavy rocket were what finally killed today's chances, however, though the next window isn't far off.
The first countdown began at 7:05am ET today, but was cut after just a few seconds when automatic safety systems registered wind speeds in excess of 21 knots. While the systems were reset for a second attempt less than an hour later, another issue presented itself with a valve in one of the rockets.
The Delta IV Heavy rocket uses several of those valves, for controlling propellant load, and it was one in the common core booster which engineers were unable to fix within the launch window.
Efforts to power-cycle the system failed to address it, and the launch was scrubbed.
NASA is now targeting a new launch window this Friday, December 5th, kicking off at 7:05am Eastern.
Orion's eventual missions will include deep-space exploration, including taking a human crew to Mars. However, this first trial was to take place much closer to home, making orbits of the Earth at an altitude of roughly 3,600 miles before splashing down off the coast of California.
SOURCE NASA