Original Google Phone revealed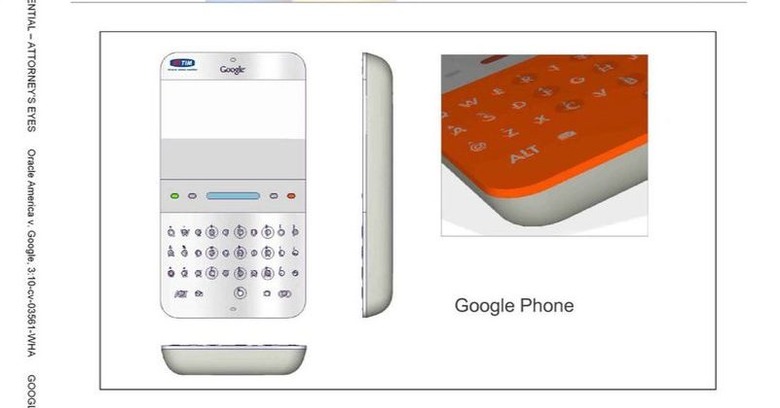 This week at Google's court case against Oracle, an original slide deck has been shown with photos of the original Google Phone – well before the first actual Android-based product. The slide deck containing these images shows several mentions of Java integration and is being used against Google on account of Oracle's claim that they lifted code from them without permission. These decks also showed this week that Google's original intent all the way back in 2006 was to work with the carriers it would be compatible with SIM cards of all types and would provide hardware with "integrated services," all this two years before the original G1 was released to T-Mobile.
This set of sheets on the original Google phone also note that they'd have "low acquisition cost, high end data customers." This of course has come true somewhat, but Android users around the world of course range from those whose costs on the devices are just a drop in their infinite cash buckets to those who cannot afford data but pay for it anyway. Data, it appears, was of course always a part of the plan.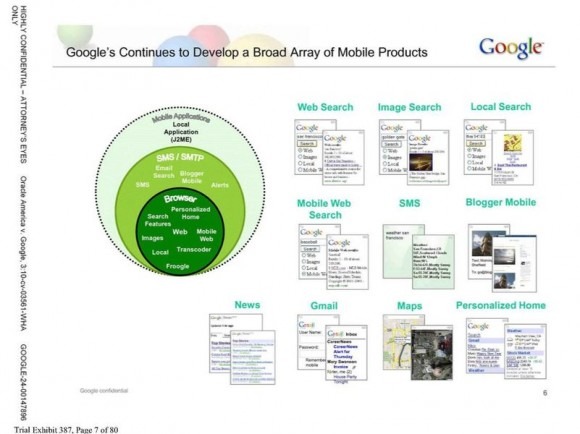 The first Google Phone concept here did not plan for a touchscreen-only environment. Instead it required that there be at least a couple of hardware buttons, assuming that this would always be necessary. There are quite a few specifications also listed as far as how this original Google Phone would look what it would be filled with:
ARMv9 Processor (at least 200MHz)
2-megapixel camera with dedicated hardware button
GSM (3G preferred)
64MB of RAM and ROM
miniSD for external storage
Bluetooth 1.2
QVGA display with 16-bit color or better
USB support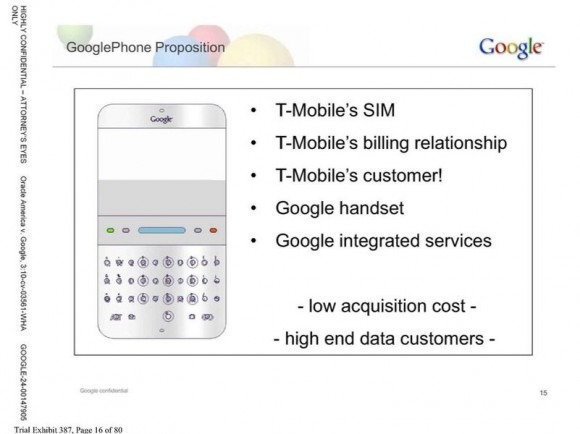 Two soft menu keys would be required to be supported at baseline, and it was optional that a phone have a QWERTY keyboard as well as Bluetooth 2.0 + EDR. Also a secondary display may have been included, Wi-fi, GPS, and both hardware and graphics acceleration also being on the docket. This deck also noted that Google had Android in 2006 and that it was showing it on devices with the Texas Instruments OMAP850 processor in "three form factors."
Have a peek at several images from this deck above and below and be sure to note how simple the implementation of everything was back at the start. Would you ever have expected Android to explode to the levels it has in the time that it has?
[Images via Oracle vs Google trial exhibit]