Original Batmobile up for auction in 2013: a short history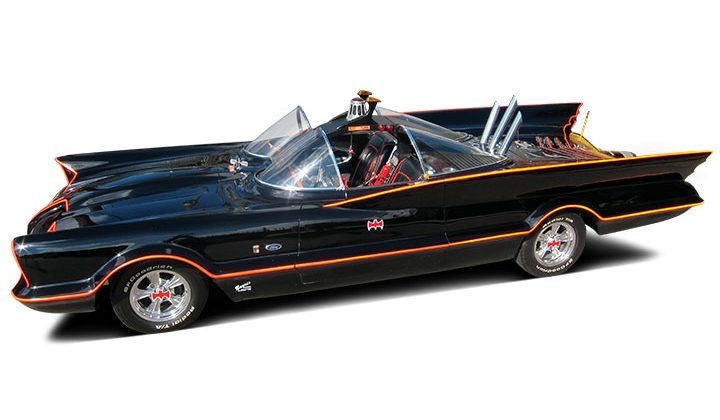 One of the most recognized unique vehicles in the history of the world is about to be up for auction via Barnett-Jackson, that being the Adam West-driven original Batmobile – so we thought we'd give you a short history of this cool gem.
This vehicle was originally purchased from the Ford Motor Company back in 1959 by legendary car customizer George Barris, his collection being from whens this vehicle is being sold now – customizations and all. It was Barris who customized the vehicle for the original Batman television series and whose collection it never left – even while it was being filmed for the show. Now that it's just completed its final on-screen showing in the Batmobile documentary filmed for The Dark Knight Rises super special edition DVD, it's time to head out.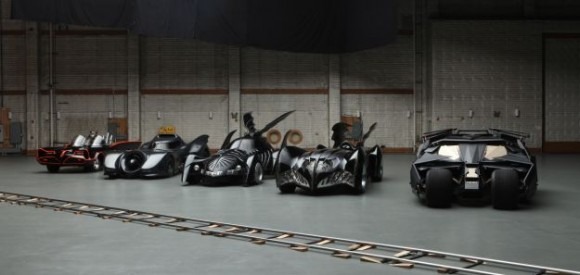 The birth of the vehicle happened not here in the USA, but over the pond in Italy. At Ghia Body Works in Turin, the Ford Motor Company had what was called the "Lincoln Futura" created in 1954. This vehicle was used by Ford as a show-off vehicle for technology for futuristic vehicles galore, having made its debut at the 1955 Chicago Auto Show. This vehicle made one short appearance on-screen in the film It Started with a Kiss with Debbie Reynolds and Glenn Ford, then was purchased from the motor company by Barris for one dollar.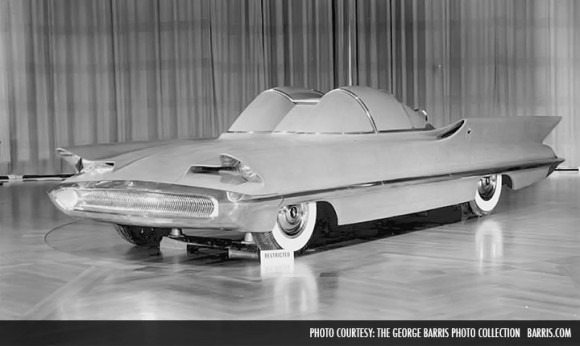 It would seem that the dollar was only a formality as Ford certainly must have recognized the man as a legend even in his own day. He's also responsible for such masterpiece vehicles as the Torino Green Hornet, the General Lee, and the Beverly Hillbillies truck. Now that he had his hands on the one and only Lincoln Futura, he'd had another fabulous marvel in his garage. But it wasn't until 20th Century Fox asked him to create a custom car for the then-new Batman TV series that he began work on the most fabulous vehicle of all.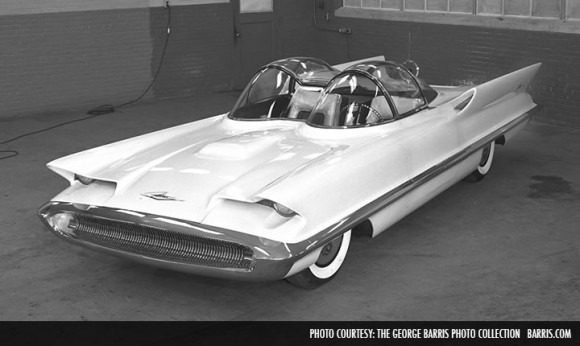 Images above and below via the George Barris collection.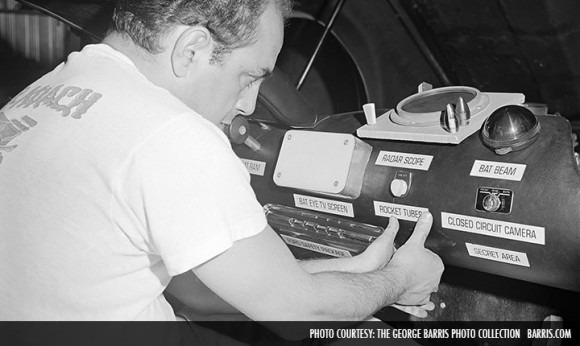 He was given 15 days and a $15,000 USD budget to create the Batmobile. Instead of starting from scratch, he used the already unique Lincoln Futura as a base. From there he made it ring true. According to the official release from the Barrett Jackson auction house, the vehicle features a fabulous assortment of Bat-Features, too!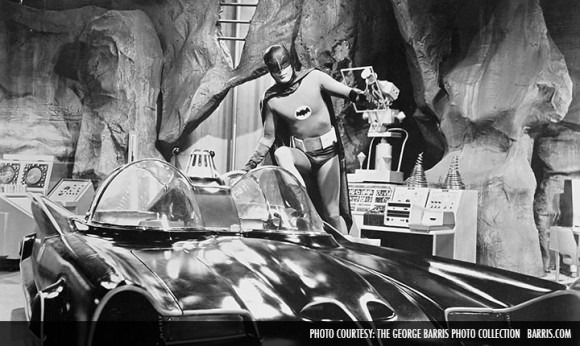 "The car features a 390-in 1956 Lincoln V-8 engine and a B&M Hydro Automatic transmission. Gadgets include a nose-mounted aluminum Cable Cutter Blade, Bat Ray Projector, Anti-Theft Device, Detect-a-scope, Batscope, Bat Eye Switch, Antenna Activator, Police Band Cut-In Switch, Automatic Tire Inflation Device, Remote Batcomputer, the Batphone, Emergency Bat Turn Lever, Anti-Fire Activator, Bat Smoke, Bat Photoscope, and many other Bat gadgets. If needed, the Batmobile was capable of a quick 180° "bat-turn" thanks to two rear-mounted ten-foot Deist parachutes."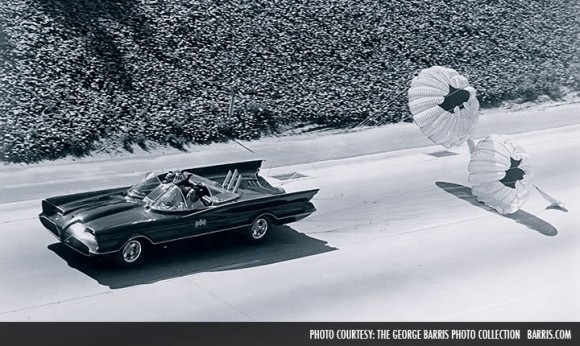 This beast will be up for auction in January and is sure to fetch a mint. Stay tuned to see how this masterpiece fares in 2013 – and to whom it will be sent! You can keep up to date on all Batmobile dealings by hitting the Bat-Search here on SlashGear!