Orb TV VP-1 $99 WiFi Video Streamer Promises Hulu Support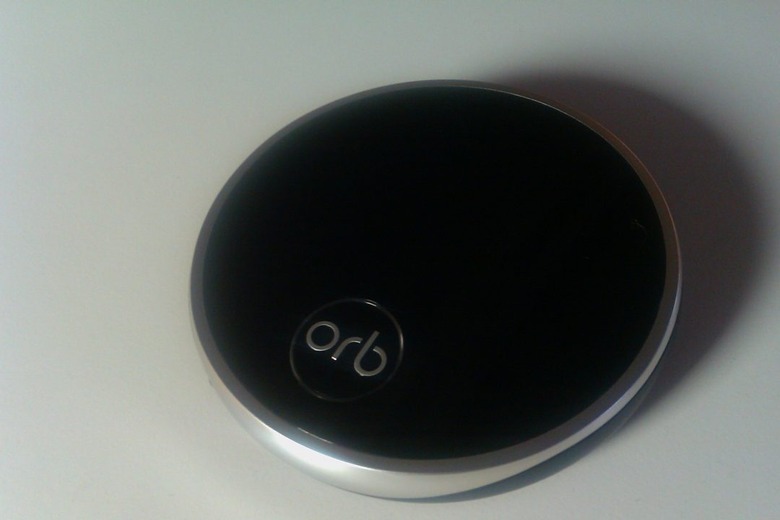 Orb's $69 MP-1 WiFi audio streamer was good, but we couldn't help but wish it worked with the place-shifting software's video capabilities too; it seems the company was listening, as they've just outed the Orb TV. Priced at $99, the Orb TV VP-1 looks just like its audio-only sibling, but adds a composite/component video output alongside the stereo audio output, so you can hook up your TV.
There's no HDMI port, which is disappointing, but you get WiFi b/g/n and a decent clutch of supported formats. That includes H.264 BP/MP/HP, VC-1 SP/MP/AP, MPEG4 SP/ASP, MPEG2 MP and MPEG1, while audio file support is the same MP3, MP3 VBR, Audible (formats 2, 3, 4), AAC, Lossless, WMA and WAV from the MP-1. Right now streaming is only in SD, though Orb apparently intends an HDMI version together with APIs to add extra video sources.
As before, remote control functionality is via an Android or iPhone app, since there's no independent remote bundled. You'll also need to install the Orb Caster software on your PC or Mac. The company says that, because of the computer-based nature of the system, you'll still get access to Hulu, Netflix and all of the other online-streaming services that rival platforms like Google TV and Boxee have had to negotiate special deals for. The Orb TV VP-1 is available to order now.
[via GigaOm]