Opportunity abound: walking on Mars virtually with NASA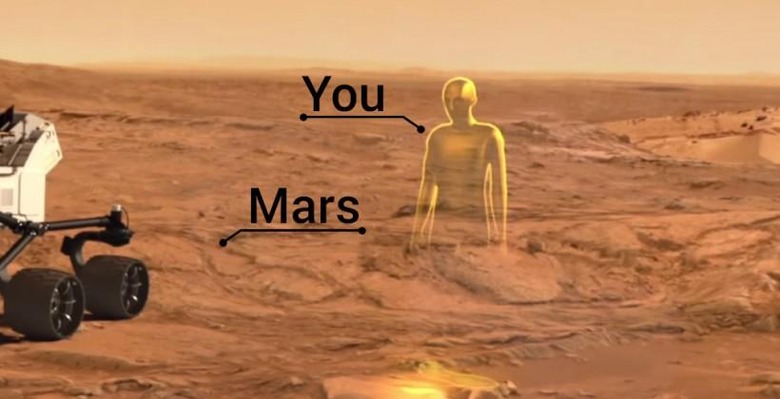 NASA's Mars Curiosity Rover has been rolling around the surface of the red planet for 11 years. To celebrate, the craft has sent back a panorama image viewable by you in full definition right this minute. To get up close and personal with the surface of Mars, NASA has also been collaborating with Microsoft over the past few weeks and months, having an early peek at their new Windows Holographic system with Microsoft HoloLens – making walking on the planet's surface much more of a "real" experience than ever before.
Below you'll see a Google+ post with an embedded image photographed by Curiosity. This photo is NEARLY full size – the full size is a whopping 16,000 pixels+ across. To see the original TIFF file, head over to NASA using the link in the post below.
Happy 11th Landing Day anniversary, Curiosity!
Meanwhile, Microsoft and NASA have developed software they call OnSight. With this tech, they'll be using Microsoft HoloLens to work virtually on the surface of Mars.
NASA's Jet Propulsion Laboratory (JPL) took the reigns on this project, creating a virtual environment in which users will be able to see what the Curiosity rover – and future rovers – see on the surface of the planet. As if they were right there, on the surface with the rover.
At NASA Headquarters in Washington, Program Executive for the Mars Science Laboratory mission Dave Lavery spoke up on the project this week.
"[OnSight] fundamentally changes our perception of Mars," said Lavery, "and how we understand the Mars environment surrounding the rover."
OnSight uses real rover data, creating a 3D simulation of the Martian environment that will allow scientists to "extend the Curiosity mission's existing planning tools."
With Microsoft HoloLens, scientists will also be able to virtually meet on Mars from locations around the world.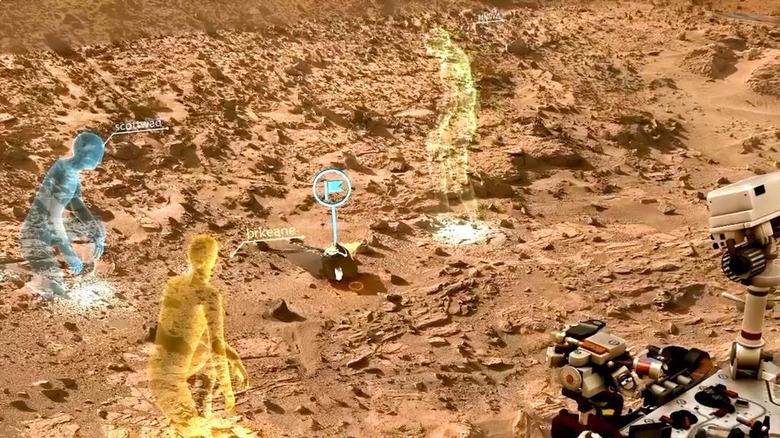 Will you be able to walk on Mars in the future?
Given the prolific creation of headsets like HoloLens and virtual reality headsets of all sorts, we'd be surprised if there WEREN'T a simulation of Mars using real Curiosity data for the public in the near future. Just you wait!