OPPO SmartSensor: First Sensor-Based, Smallest Smartphone OIS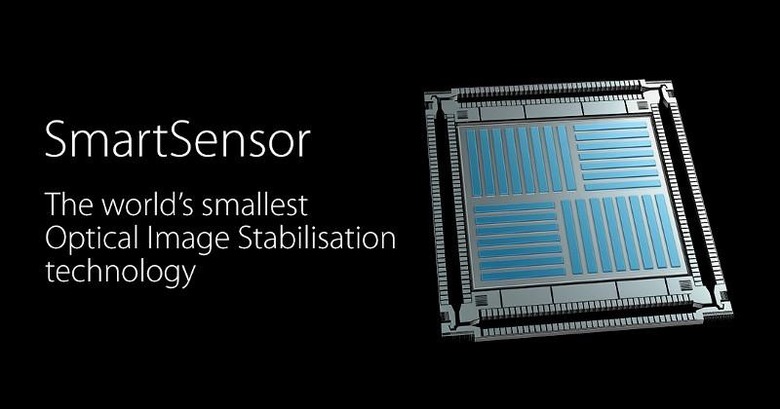 Chinese OEM OPPO might not have a new smartphone to show off at MWC 2016 but it is definitely not lacking in things to boast about. For one, it just revealed its Super VOOC fast charging technology that, OPPO claims, can charge a smartphone in just 15 minutes. Now it is making a similarly huge claim but this time in the area of photography. Calling it the SmartSensor, it is claimed to be the world's first sensor-based stabilization technology for smartphones and also the smallest OIS for any device, smartphone or not.
According to OPPO's official spiel, all smartphones today that actually come with the much coveted Optical Image Stabilization or OIS use a lens-based system. This is mostly due to the cramped space inside smartphones. While better than electronic stabilization or no stabilization at all, OIS is still limited to compensating for only two axes (pitch and yaw) and using up more power and generating more heat than what is ideal.
Working together with MEMS Drive for what OPPO says is years, the two came up with a microelectromechanical system, or MEMS, for implementing OIS, taking up only a thickness of two sheets of paper, compensating for movement on all three axes (pitch, yaw, and roll), and using up a fraction of the power needed by lens-based systems.
For OPPO, this translates to notable advantages over even the best OIS tech in the smartphone market today. In addition to actual better stabilization on all axes, it is also boasted to be faster, up to 15 milliseconds compared to the 50 milliseconds of regular spring-based OIS. In addition, it is also more precise, 0.3 micrometers versus 3 or 5 micrometers of lens-based OIS. Definitely the things you'd want to hear if you were a dedicated digital photographer.
To be clear, a MEMS OIS isn't exactly new, but what OPPO has is perhaps the first one to be made for the constrained size of a smartphone. If OPPO does manage to pull this off without a hitch, it could help raise smartphones to the level of DSLRs. But that would also require pairing up with equally impressive camera sensors, lenses, the whole works. And so far, no OEM has committed yet to producing a smartphone with this winning formula.
SOURCE: OPPO