OPPO R7 Plus brings its 6-inch body to international markets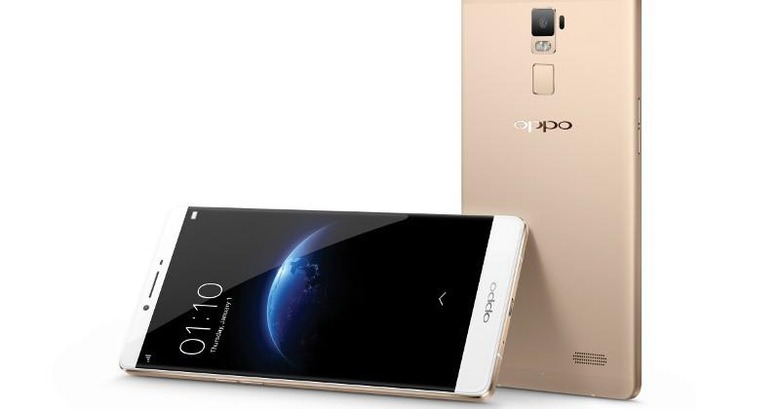 When you name a device as your flagship, you better well be prepared to really spread it around. That goes double if you're a Chinese OEM intent on becoming a force to reckon with in the International market. That is exactly what OPPO is doing now as it launched its giant OPPO R7 Plus phablet upon the international market, particularly in Southeast Asia. Bearing 6 inches of metal and a fast-charging battery, the R7 Plus is poised to stand tall in the mid-range Android smartphone market.
The OPPO R7 Plus was launched last May in China, together with the 5-inch R7. The duality and naming of OPPO's flagships are a clear reference to Apple's own strategy last year. In fact, OPPO does compare the R7 Plus with the iPhone 6 Plus. Of course, OPPO's phablet dwarfs Apple's, at 158 x 82.3 x 7.75 mm. One thing OPPO wants to emphasize, however, is the R7 Plus' magnesium-aluminum alloy body isn't one to easily bend.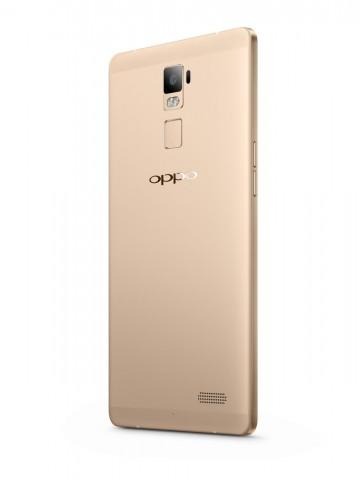 Another big draw for the OPPO R7 Plus is its battery. Aside from having a large 4,100 mAh, it also boasts of OPPO's VOOC fast charging technology to ensure that you will have as little down time as possible. The camera isn't half bad either. A 13 megapixel IMX278 sensor from Sony is teamed up with a laser auto focus system and OPPO's anti-shake mechanism. The 8 megapixel front camera is, of course, heaven for selfie lovers.
The rest of the specs aren't anything to be ashamed of either. The 6-inch display does have a Full HD resolution, which you might not expect for something labeled as mid-range. RAM is at 3 GB and storage a good 32 GB with a microSD card supplement. In fact, perhaps the only real mid-range component here is the CPU, a Qualcomm Snapdragon 615 which is designed for mid-range devices.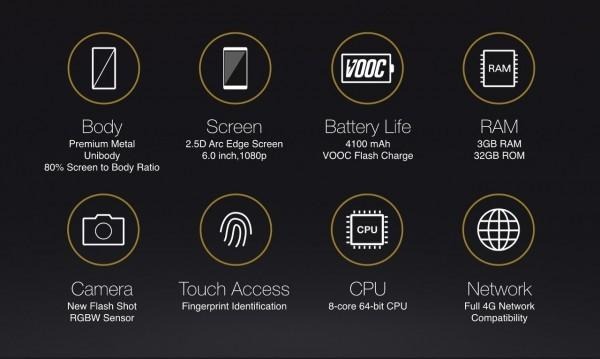 OPPO boast that the R7 Plus managed to sell out pre-orders in Indonesia, Malaysia, and Taiwan, rivaling even Apple's figures. The OPPO R7 Plus went for around $480 when it launched. No news on adjusted pricing or whether the smartphone will start selling directly in other markets outside of Asia.