Oppo officially unveils 5" R7 and 6" R7 Plus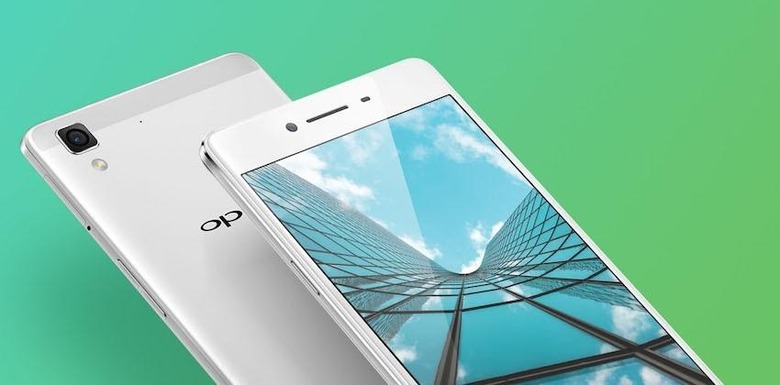 Chinese mobile manufacture Oppo has finally taken sheet off its new flagship smartphones, the R7 and R7 Plus. While the company teased the R7 Plus just a few days ago, the formal announcement in Beijing brings our first look at the R7, along with details and specs for both models. The sleek looking phones both feature metallic, unibody designs, and will be available in shades of silver and gold. The R7 features a 5-inch screen, while the R7 Plus has super-sized to 6 inches, and both phones will come running a modified version of Android Lollipop.
Design wise, Oppo has things clean and simple. The R7 and R7 Plus have 2.5D glass on the front, with a metallic back that curves around the edges. The R7 will rely on capacitive buttons on the front, below the screen, for back, home, and menu, but the R7 Plus takes advantage of the extra screen space by using on-screen keys, similar to what is found on stock Android. Unique for the R7 Plus is a touch-based fingerprint sensor on the back, meaning you won't have to swipe across it for it to work.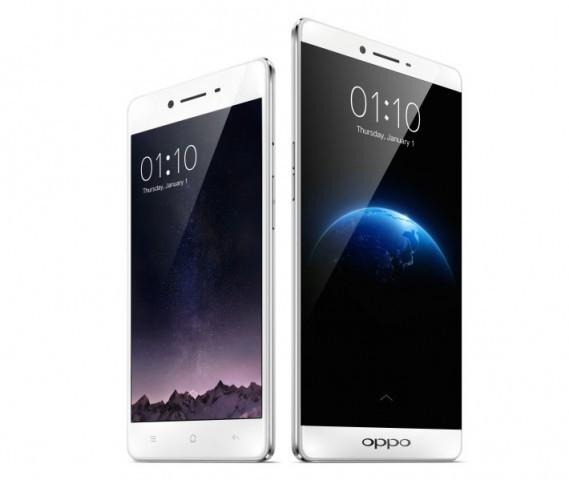 Like most smartphone releases that come in standard and "plus" sizes, the two R7s have mostly similar specs, but with the R7 Plus getting slight upgrades. Each model features a 1080p display and 64-bit processors, with the R7 getting 2GB of RAM and the R7 Plus 3GB. Similarly, the R7 has 16GB of built-in storage and the R7 Plus 32GB, but both are expandable up to 128GB with microSD.
As for other features, both models have a rear-facing 13MP f/2.2 camera, and 8MP f/2.4 on the front. The R7 Plus has a 4,100 mAh battery, huge when compared the R7's 2,320 mAh, however the Plus has VOOC charging, so topping up the battery won't take any longer.
The smartphones will ship with Oppo's Color OS 2.1, based on Android 5.0. The R7 and R7 Plus are launching in China first, on May 21st, priced at an equivalent of about $400 and $480, respectively. Oppo has yet to specify a price or launch date for other regions, but pre-orders are said to begin today on Oppostyle.com.
SOURCE Oppo