Oppo O-Free Fully-Wireless AirPods Rival Revealed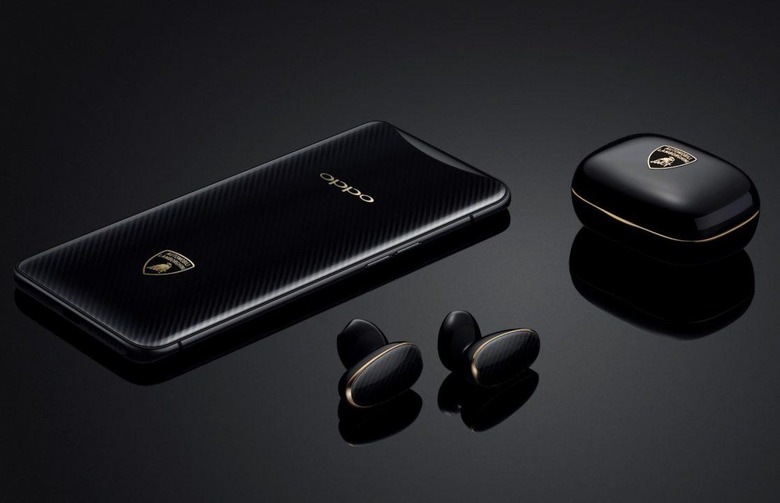 Oppo has a new Apple AirPods rival, the Oppo O-Free, fully wireless Bluetooth headphones that it'll be offering alongside its unusual Find X Android smartphone. The new headphones cut the cables completely, with no wires between the lozenge-shaped left and right earbuds.
While it's obviously not the first company to have Bluetooth headphones, Oppo's do distinguish themselves in a couple of important ways. They're the first to be announced as using the new Qualcomm QCC3026 chipset, for example, the SoC-maker's freshly-unveiled platform for more affordable wireless earbuds. The pitch there is that battery life will be much improved – Qualcomm is saying its new chipset cuts power consumption by as much as 50-percent versus the old version – but without sacrificing on audio quality.
So, there's still aptX Bluetooth for higher-resolution audio with compatible devices, but also Qualcomm TrueWireless Stereo support for improving the pairing process, making connectivity more stable while you're listening, and for improving on power management. In the case of the Oppo O-Free headphones, that means four hours of music playback from a single charge. They'll come with a carrying case that doubles as a charger, which can recharge the earbuds up to three times, for a total of 12 hours of overall listening.
Qualcomm's biggest promise with the QCC3026 is to make stereo Bluetooth headphones so affordable, phone-makers can choose to bundle them in-box with their handsets as freebies instead of a wired set of headphones. In some cases, Oppo is doing just that. The regular Find X will still come with a traditional wired headset, but the Find X Lamborghini Edition will throw in a set of custom-finish O-Free headphones instead.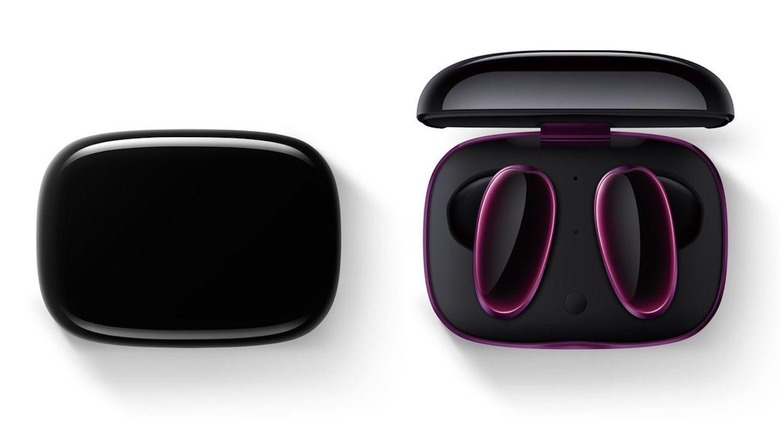 Those will have a carbon fiber design, matching the car-branded version of the Android smartphone. Of course, you're also looking at a very expensive handset already. Oppo may be bundling Bluetooth headphones, but it's also charging 1,699 euros, or the equivalent of around $1,980.
Regular Find X handsets won't be getting the O-Free in the box, but they should be more affordable than many branded wireless headphones we've seen. Oppo says they'll be price at 699 Yuan – or around $108 – when they go on sale in China, which is expected to happen in August. They'll be offered in blue and red finishes. No word on a US release, though Qualcomm has said it expects more designs using its new headphones chipset to begin showing up in the second half of the year.