OPPO N3 leaks in three colors, October 29 date set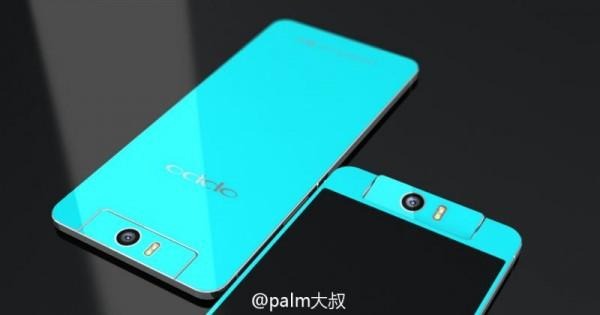 OPPO, which already has a large following in China, came into mainstream Android consciousness last year because of the OPPO N1. Or to be more precise, because of its ties with CyanogenMod as the first OEM to ship with the custom ROM out of the box, at least partially. As seems to be the trend these days, the Chinese maker is skipping a version, and all eyes will be on the OPPO N3 to see if it can fill in the rather large shoes left by its predecessor.
And by large, we do also mean it literally. The OPPO N1 is many things, but one thing it isn't is small, with a 5.9-inch 1080p screen staring right back at you. It's call to fame, however, can perhaps be boiled down to two things. The first is that it was the first to partner with the then newly born Cyanogen, Inc., putting the popular Android ROM as a dual boot option together with OPPO's own ColorOS. The second was its rather peculiar 13 megapixel camera, which can be rotated to face either front or back, though now it has just been dethroned by the HTC Desire EYE's double 13 megapixel team up.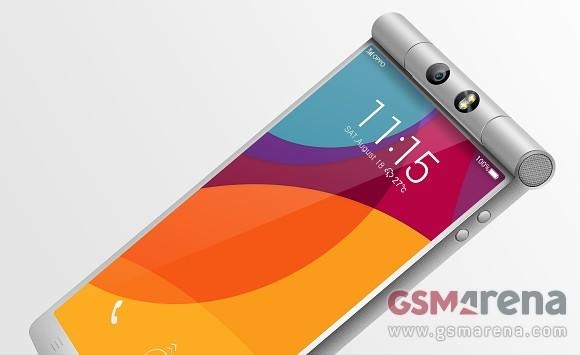 For one reason or another, the OPPO N3, not an N2, will be the next in the company's N series (unless you count the N1 mini as the N2). At first, the N3 was rumored to have a similar rotating shooter, but in a very different form, one that called to mind the hinge of a clamshell device, as you can see in the image above. Later leaks, however, corrected that with what looks like something more in line with the N1's design. This latest batch of photos reinforce that perception, but adds two details to the list. First is that it will come in three color options of white, cyan, and pink. Second is that unlike the N1, the OPPO N3 seems to have gone with a chamfered edge design that could perhaps be quickly associated with the iPhone. Quite ironic considering Apple just recently ditched that design itself in the iPhone 6.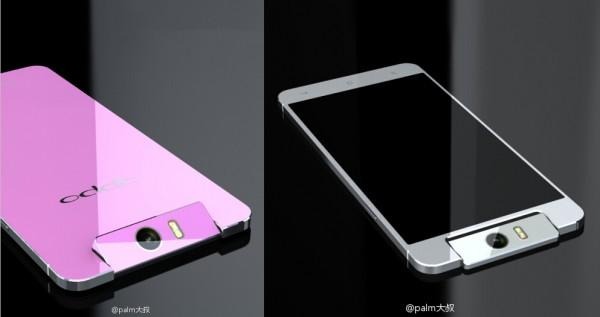 OPPO'S Find line is defined by its best of the best while its R series is, more or less, its more affordable offering. The OPPO N family, which is quite new to the market, might still be looking for its identity. If leaks ring true, it could be seen as OPPO's phablet line, since it is said to sport again a 5.9-inch 1080p screen, but this time powered by a Snapdragon 805 with 3 GB of RAM. That said, the other trait of the N could also be linked to CyanogenMod, though now it remains to be seen whether those ties have been strengthened or severed instead.
OPPO has scheduled an October 29 event in Singapore, clearly intended for the N3's debut. With marketing slogans such as "One More Step" and "Designed for Life", there will definitely be many who will be keeping tabs on that event to see what OPPO has to offer and we will be doing likewise.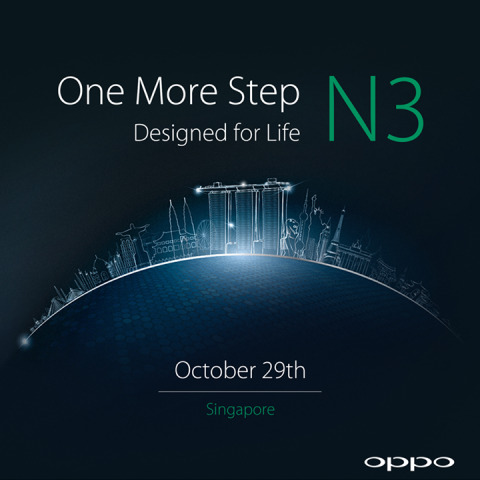 VIA: Weibo
SOURCE: OPPO