OPPO N-Lens smart cameras to take on Samsung's Android snappers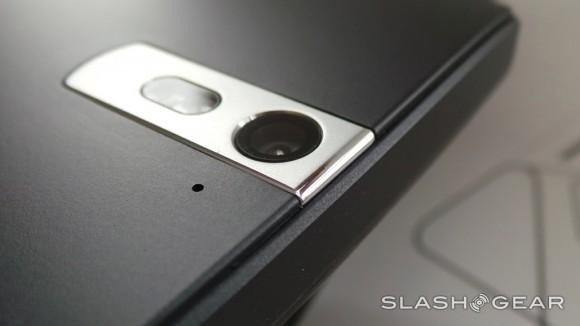 OPPO will take on Samsung's Galaxy Camera with the new OPPO N-Lens range, the company has confirmed, with what are expected to be new Android-based smart snappers to challenge traditional point-and-shoots. The N-Lens line-up will be the "most important flagship series for Oppo going forward" the Chinese company told Engadget, as well as confirming there'd be cellular connectivity.
Exactly what OS the OPPO cameras will use is unclear, though the most likely option is Android given the company has some experience using Google's platform. Beyond that, the only other tidbit is chatter of both a high-resolution sensor and strong low-light performance in a previous Android Authority leak.
So-called smart cameras have taken a number of different approaches in recent months. The Samsung Galaxy Camera, for instance, effectively replaced the in-house OS in one of Samsung's existing cameras with Android and paired it with an LTE radio for data-only use; however, the more recent Galaxy S4 Zoom – which we reviewed earlier this month – attempted to blur the lines a little more between camera and phone, including both an optical zoom and voice call support.
Meanwhile, Samsung's Galaxy NX interchangeable lens camera sticks to the original Galaxy Camera pattern, though with more ambitious optics.
Right now, it seems OPPO is viewing the N-Lens range as cameras first, which might indicate connectivity limited to getting photos off the device and shared on social networking services. The company has already experimented with high-resolution sensors on phones, putting a 13-megapixel CMOS into the OPPO Find 5 for instance.
Beyond that, we don't know pricing or availability for the N-Lens, though it's possible OPPO could aim for an IFA 2013 launch in a few months time.