Oppo Find X avoids the notch with a motorized camera array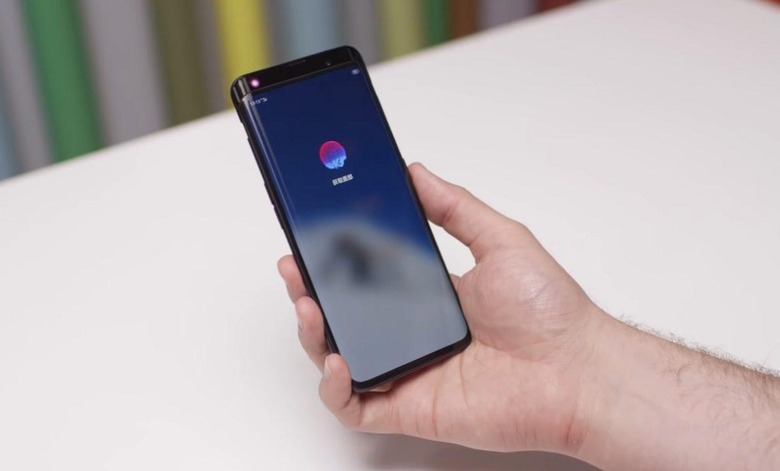 Trying to squeeze both a front-facing camera and a bezel-free display into a smartphone requires some imagination, and the Oppo Find X turns to motorization in order to deliver it. The new Android smartphone brings a sliding form-factor that's somehow both brand new and familiar, putting its front and rear cameras on a pop-out section that appears from the top of the handset.
Vivo, memorably, did something similar with the NEX earlier this month. However whereas that phone only put its front-facing camera on a small nub that pops out of the top, the Find X is more dramatic. The whole top section slides out, in fact.
It means Oppo can fit a 6.4-inch display, which curves slightly around the sides of the handset. It's a 1080p Full HD OLED. Like the Galaxy S9 – which it resembles, at least at first glance – there's no notch, but by hiding the cameras it allows Oppo to dedicated a full 92.25-percent of the front to the touchscreen, according to The Verge.
Of course, that sliding conceit wouldn't be much use if the cameras it hides weren't up to scratch. In the case of the Find X, Oppo has used a 25-megapixel front facing camera sensor and what it says is a 3D facial scanning system. The rear pairs 16-megapixel and 20-megapixel sensors into a dual camera array. They only motor out when you open the camera app, a process Oppo says takes half a second.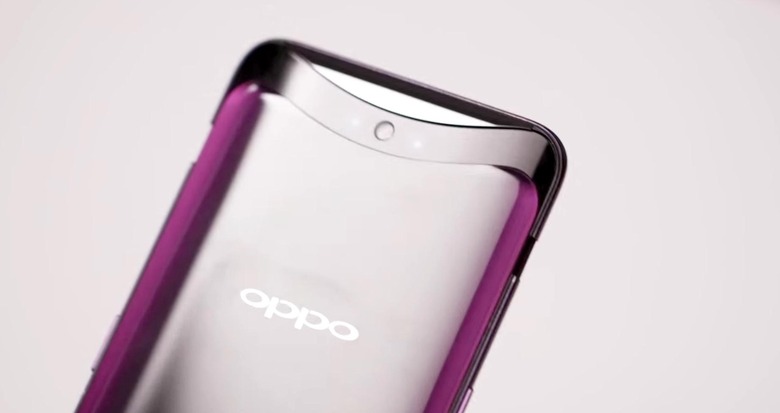 The facial scanning system is used for biometric security, since the Find X lacks a fingerprint sensor. Inside, there's Qualcomm's Snapdragon 845 paired with 8 GB of RAM and up to 256 GB of storage. The battery comes in at 3,730 mAh, and there are dual SIM slots.
There are, unsurprisingly, some downsides. Wireless charging is missing, though Oppo has included a fast wired charging system. The missing fingerprint sensor is going to annoy some, and Oppo's custom Color OS modifications to Android 8.1 Oreo has faced multiple criticisms that it tries a little too hard to look like Apple's iOS.
Still, there's an undeniably appeal to a phone with a motorized slider. In a world full of glass-and-metal-slab smartphones, it's a pleasant reminder of the more unusual days where manufacturers flirted with unusual form-factors. The Nokia N96, for example, with its dual-sliding design, or the HTC 7 Surround with its side-sliding speaker.
Neither were especially popular on the market, though, and by adding motors to the mix there's always the possibility that Oppo has given the Find X just another way to break down. That's important, as the company apparently plans to make this its first officially-offered smartphone in North America and Europe. Pricing is unknown at this point, as is specific availability.
IMAGE The Verge