OPPO Find 7a Pre-Orders Start With Extra Battery And Memory Card Included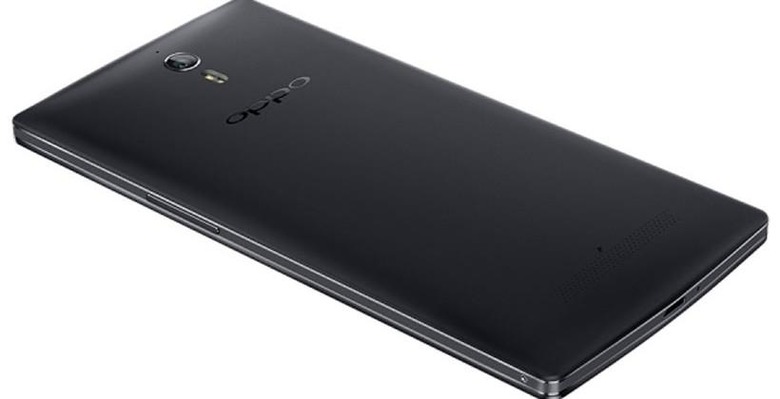 Last month OPPO launched the Find 7 smartphone promising 50MP photos using software and other tricks. This month we are looking at the launch of another OPPO smartphone, this time called the Find 7a. Pre-orders for the smartphone kickoff today and those that pre-order will get some very nice freebies along with the purchase.
The freebies include a free Easy-Cover case and a free SD card for expanded storage. The best of the freebies is that the smartphone will come with an extra battery that you can swap on the go to give more run time for the device. OPPO uses a 2800 mAh internal battery in the Find 7a and the extra battery you get for pre-ordering is of the same 2800 mAh capacity.
Other than free items, the Find 7a has a Qualcomm Snapdragon 801 processor operating at 2.3GHz. RAM is 2GB and the phone has 16GB of integrated storage that can be expanded to 128GB with memory cards. The free memory card included with the pre-order is a 32GB unit. Screen size for the smartphone is a 5.5-inch LTPS unit with a resolution of 1920 x 1080.
Buyers can pre-order the device in black or white colors. Versions of the phone are available for the international community and the US using different LTE bands. The US version supports FDD-LTE bands 1, 4, and 17. Pre-order pricing for the smartphone is $499.
SOURCE: Android Community