Oppo Find 7 spotted running CyanogenMod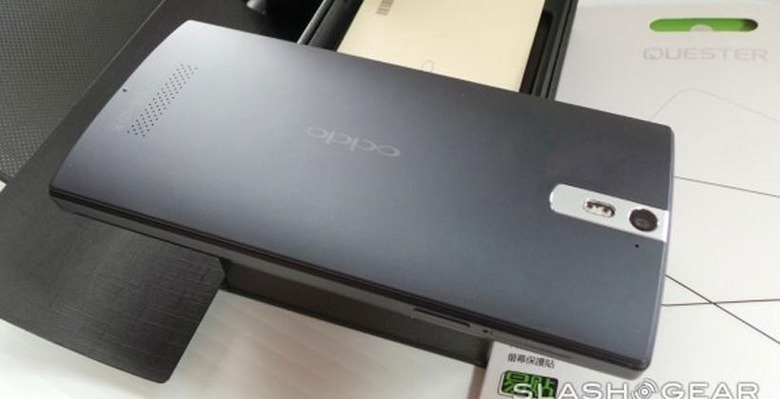 Oppo has made a name for itself by offering smartphones that are a bit different from others on the market and appeal to enthusiasts who like CyanogenMod among other things. Oppo has in the past offered smartphones that come out of the box running CyanogenMod and many hopped that the Find 7 would be one of those devices.
Fans may have been saddened a bit with no talk of the Find 7 offering CyanogenMod right out of the box so far. Some images of the smartphone running CyanogenMod have turned up on Chinese social network Weibo. This is the first indication that the Find 7 may be offered with the popular custom ROM at some point. This isn't exactly a confirmation that the ROM will be offered by Oppo on the device by default.
However, it does at least suggest that Oppo is considering CyanogenMod for the smartphone. We already know the specifications of the smartphone with some software and hardware conspiring to allow 50MP photos.
The smartphone also has a 5.5-inch Quad HD 2560 x 1440 display. A Qualcomm Snapdragon 801 2.5GHz quad-core processor hides under the hood. The actual resolution for the camera on the smartphone is 13MP and it uses a Sony sensor that can take ten photos in a row that are combined into a single 50MP equivalent image.
SOURCE: GforGames