OnLive PlayPack $9.99 flat-rate gaming plan debuts as MicroConsoles ship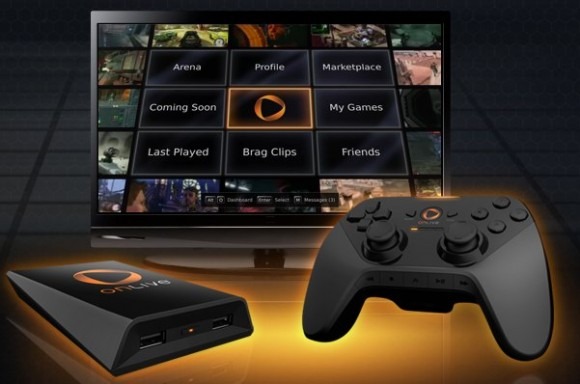 OnLive has announced that pre-orders of its on-demand gaming system have begun shipping, together with the debut of its flat-rate PlayPack video game plan beta to OnLive Game System owners. Put up for pre-order in mid-November, the $99 OnLive MicroConsole will give early adopters free access to PlayPack until the service's formal launch on January 15 2011, after which point it will be a $9.99 per month subscription.
PlayPack will offer a choice of  recent, indie and classic games, though not the full OnLive catalog; for that, you'll need PlayPass since the company will be selling new, flagship titles individually from $3.99 to $49.99. Alternatively, OnLive will continue to offer free trials, along with 3- and 5-day rentals for those not wanting permanent access.
PlayPack includes such titles as Prince of Persia, Tomb Raider: Underworld and Ninja Blade. The full list is in the press release below, and OnLive says it will be adding more titles before the official launch next month.
[via Engadget]
Press Release:
OnLive Offers $9.99/month Flat-rate Video Game Plan;

OnLive Game System Shipments Begin

Flat-rate Plan Offers Unlimited Access to Growing Library of Instant-Play Games

Palo Alto, Calif., December 2, 2010-OnLive, Inc., the pioneer of on-demand, instant-play video games, today announced details of its new $9.99/month "PlayPack" flat-rate plan, which is immediately available in beta to OnLive Game System owners and available to all OnLive members on January 15, 2011. OnLive will continue to offer its current free trials, 3- and 5-day rentals and Full PlayPass options for a la carte new-release games in addition to the new PlayPack flat-rate plan for access to a growing library of recent, indie and classic games.

"OnLive's PlayPass and PlayPack plans give players maximum flexibility to try or buy video games," said Michael Pachter, Managing Director, Equity Research Wedbush Securities. "Top-tier titles are available as individual rentals and purchases, while everything else is available at a flat rate. With these programs, OnLive is effectively offering the equivalent of an iTunes/Netflix combo for gaming."

OnLive today also began shipping the OnLive Game System, a $99 controller and MicroConsole™ bundle, providing instant access on HDTVs to all OnLive games.

The PlayPack option is available, in beta, starting today for owners of the OnLive Game System free of charge. The PlayPack game library will steadily expand up to and beyond the January 15, 2011 launch date. After this introductory beta period, the PlayPack flat-rate plan will be available as a $9.99/month option for all OnLive members, including those PlayPack beta members who choose to continue with the plan.

The PlayPack flat-rate plan will comprise more than 40 high-quality games when officially launched, incorporating major franchises immediately recognizable to any gamer. A sampling of the current PlayPack beta game library includes:

•Prince of Persia®, Ubisoft

•NBA® 2K10, 2K Sports

•Tomb Raider™: Underworld, Square-Enix

•F.E.A.R. 2, Warner Bros

•Tom Clancy's H.A.W.X.™, Ubisoft

•Unreal Tournament® 3, Epic

•Vin Diesel Wheelman™, Ubisoft

•LEGO® Batman™, Warner Bros

•Defense Grid® Gold, Hidden Path

•Saw, Konami

•Puzzle Chronicles, Konami

•King's Bounty: Armored Princess, Katauri Interactive

•Ninja Blade, From Software

Like all OnLive titles, PlayPack games play instantly on TVs, via the OnLive Game System, or on a PC or Mac® via a small browser download.

"OnLive's new PlayPack plan is another example of unique value and convenience unlocked through cloud gaming technology," said Steve Perlman, founder and CEO of OnLive. "People love flat-rate plans for instant-play media, so it's exciting to introduce this offering to the video game market for the first time. With PlayPass games priced from $3.99 to $49.99, along with the new $9.99/mo PlayPack plan, OnLive's growing library of games will suit any budget and any type of gamer, from casual to hardcore."

Some PlayPack games require a mouse and/or keyboard. The PlayPack flat-rate plan will be offered on a month-to-month basis and can be cancelled at any time.

For more information about the PlayPack flat-rate plan, visit www.onlive.com/playpack. For additional details on the OnLive Game System, visit www.onlive.com/game-system.