Onkyo HDC-1L Audio nettop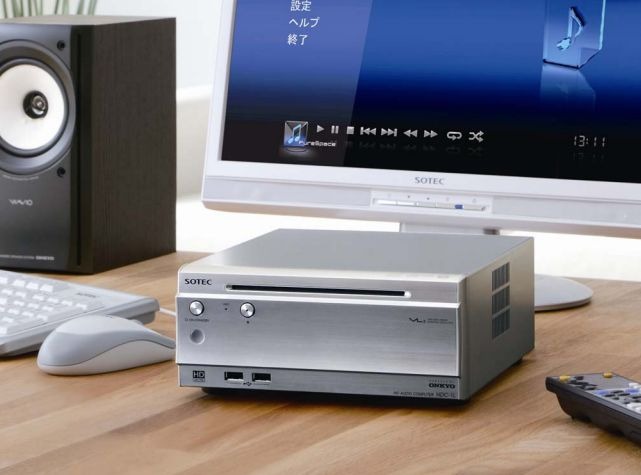 Onkyo Japan have announced [pdf link] new entry-level versions of their HDC-1.0 Audio PC.  The new range now takes advantage of Intel's Atom 230 1.6GHz processor, paired with 1GB of RAM, a 160GB hard-drive, DVD burner and six USB 2.0 ports.  However there are several missing features compared to the full HDC-1.0 system, of which the most noticeable is the integrated audiophile amplifier.
Three versions are available, ranging from the HDC-1L which simply includes the desktop PC, Windows XP and Onkyo's own software suite, through the HDC-1LGX with two 15W speakers, to the HDC-1LGX/19W1 which adds a 19-inch 1,440 x 900 LCD display.  The original had a dedicated amp with PCM1792 digital to analog convertor, plus analog, digital coaxial, optical inputs and outputs and a DVI output supporting HDCP.
Still, you'll save considerably.  While the original Audio PC retailed at around 200,000 yen ($2,149), the range now starts at just 59,800 yen ($643).
[via Akihabara]