Onkyo DS-A5 dock squeezes AirPlay into your A/V setup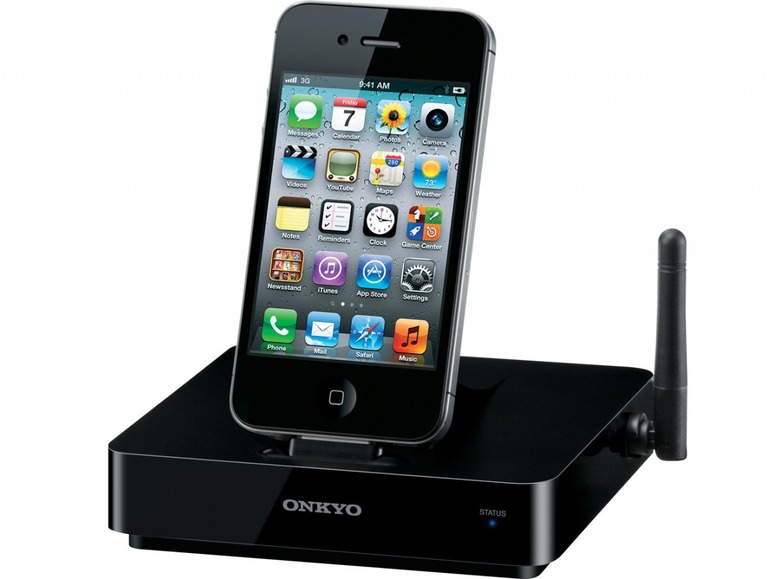 Apple's AirPlay could end up a little more flexible thanks to Onkyo, with a new dock promising to add support for the streaming standard to existing A/V kit. The Onkyo DS-A5 iPod/iPhone/iPad Docking Station recharges your iPhone or iPad, but also acts as an AirPlay bridge between them and a variety of home entertainment kit, with the possibility of funneling your music across an ethernet network too.
Docked, and your iOS device pushes out digital sound, or you can unplug when your battery is charged and switch over to AirPlay. There's both optical digital and analog stereo outputs, as well as a composite video output.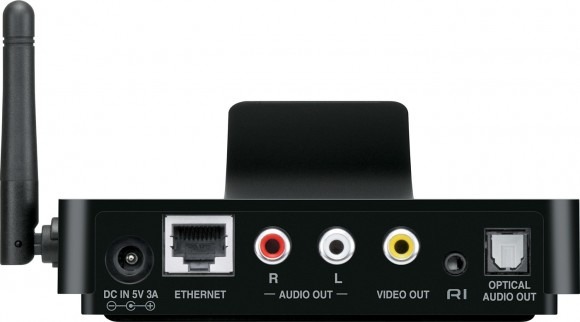 Those using the DS-A5 with an Onkyo receiver can use the RI (Remote Interactive) port to remotely power up the A/V kit when they start AirPlay streaming from the iOS device. It also allows the DS-A5 to be controlled by a universal Onkyo remote.
Finally, the ethernet connection hooks up to a home network, and there's support for streaming audio from iTunes on your Mac or PC. Onkyo says it will work with the iPhone 5, though since it uses the old-style 30-pin Dock Connector you'll presumably need to wait until you can get a Lightning adapter next month.
The Onkyo DS-A5 iPod/iPhone/iPad Dock will hit shelves in October, priced at $199.